There's something about Dove that i'm always drawn to. It's got a lovely homely, comforting, soft smell - and it always makes me want to wash with it. Since I was a kid and used to wash in the bath with their bar soap (as if you'd catch me doing that now, wish I still had baby soft young skin!) i've always loved their smell. When I found out they'd released a new range of soft 'Nourishing Body Washes' I wanted in.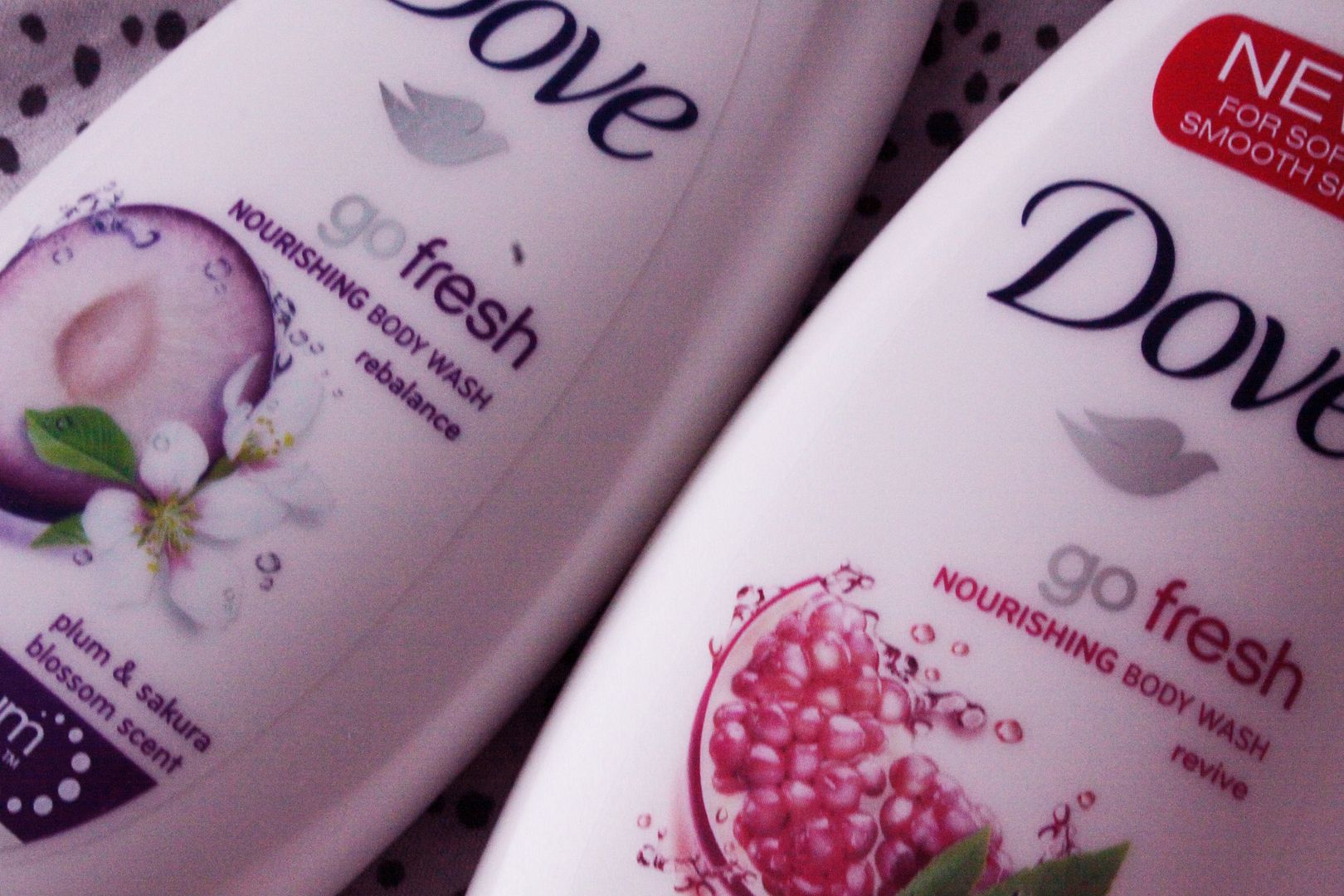 I have the Pomegranate one and the Plum and Sakura. Both still have that distinctive 'Dove' smell but have a unique fruity smell. I personally love the Pomegranate one the most but the Plum and Sakura one is gorgeous too, very soft and sweet smelling.
Let's get down with the science, Dove say their body washes contain Nutrium Moisture which replenishes nourishment and enhances skin. This is what they say about it:
Some body washes can strip the moisture from your skin. Dove is different. With breakthrough Nutrium Moisture, it's proven to hydrate and nourish skin deep down and maintain its beauty.. they contain an ultra mild formula that is designed for everyday use and has a product for every skin type and is clinically proven to nourish skin, leaving it soft and smooth.
So, in plain English it means it's soft, and kind to all skin types while making sure skin stays lovely and moisturised. Pow!
I put this to the test the only way I know how - all sleepy at 7am in the morning. I pre-plan my shower routine (I know, sad right) and then in the morning stumble blindly through the mist to whatever i've placed to wash my body with. The best thing I found about this was that a little goes a long way, and I found myself feeling clean and smelling lovely with very minimal effort. Fab! I didn't notice a huge difference in how my skin felt, but I didn't notice a huge difference in it feeling horribly dry/flaky/grim - so this is good news. I wouldn't say it's a miracle skin softener but it definitely smells heavenly, applies well and keeps skin looking lovely, I always start my day refreshed.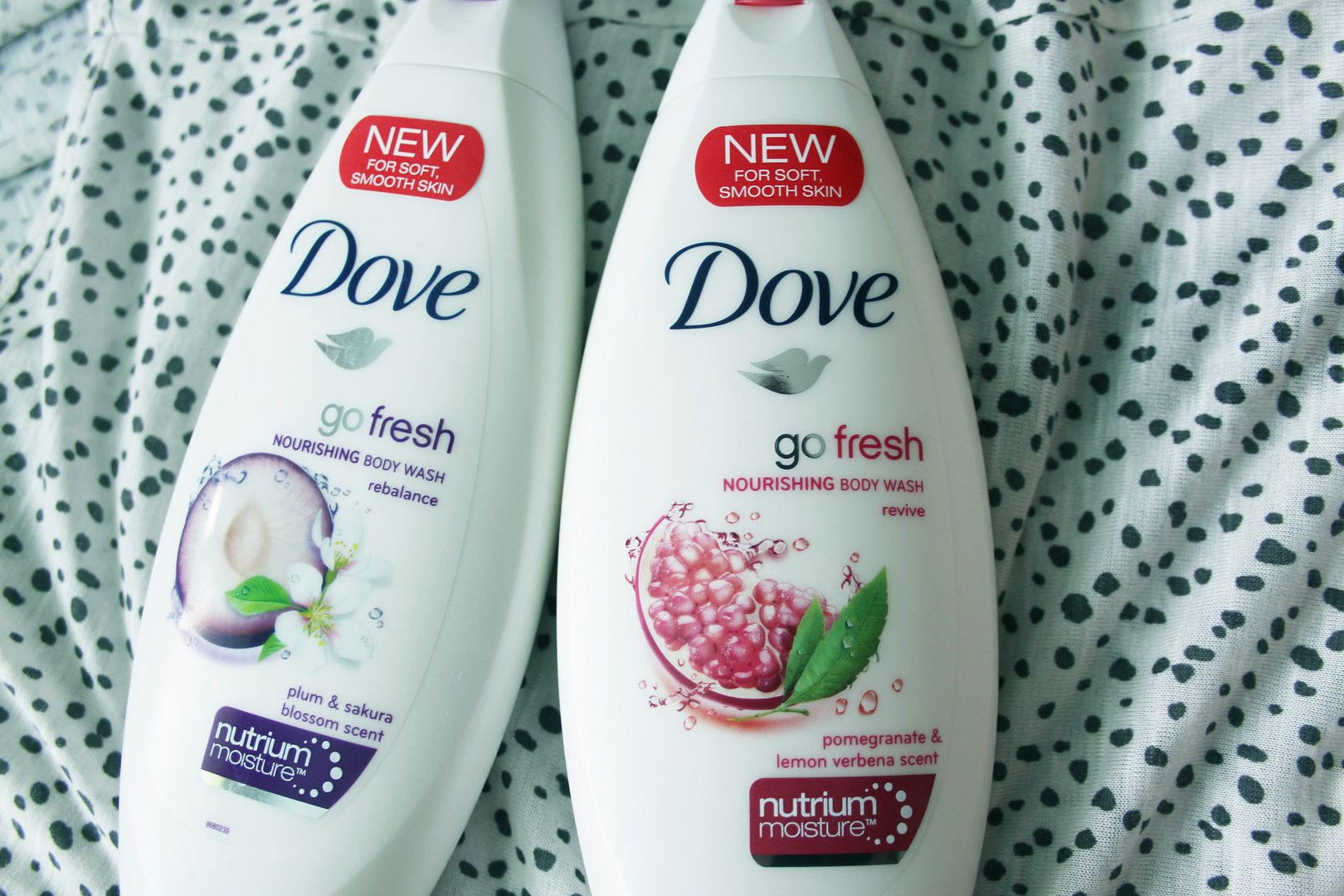 There is something about Dove, I have to agree, that will keep me coming back for a while. I know it's not everyones cup of tea, but it's that softly homey smell that suckers me in every single time.
These retail at £2.29 but they're on sale for £1 each in Boots right now!
What do you think of Dove? Will you be trying this wash? How important is it to you that your body wash keeps your skin soft?
Love, Zozo xxxx
Disclaimer: The Plum and Sakura wash featured was a PR sample sent to me for consideration but halfway through and realising I loved it I picked up the Pomegranate one too and paid for it myself.