On that awful dreary Saturday two weeks ago, a handful of beauty and fashion bloggers gathered at the Crazy Bear members club for a lunch with Herbal Essences. The idea is simple, discuss the science of smells. I never thought this would be such an intriguing topic, with plenty to discuss! Turns out there is a lot more to Herbal Essences than just a pretty smell...it's all been lovingly thought out far further than you ever imagined.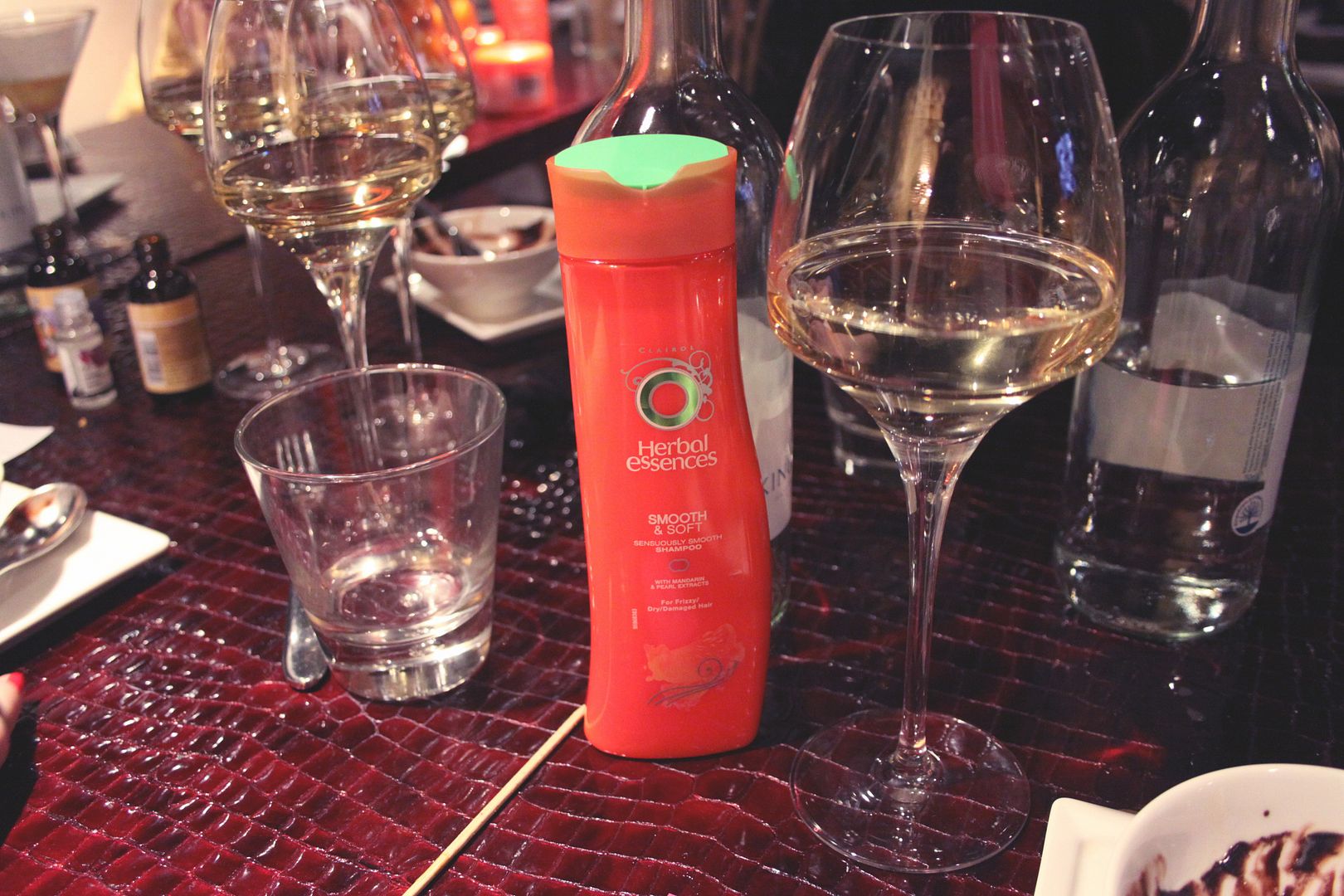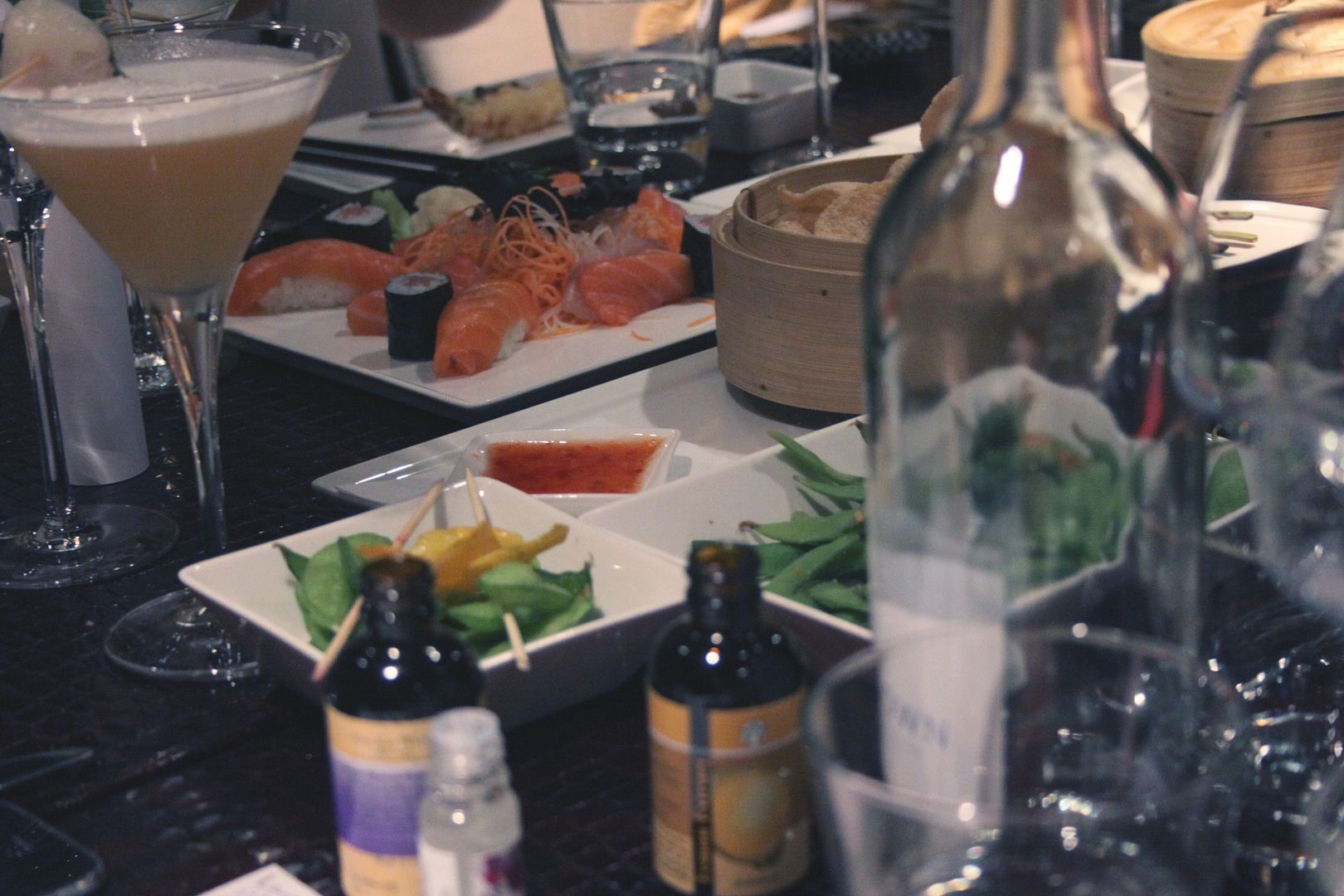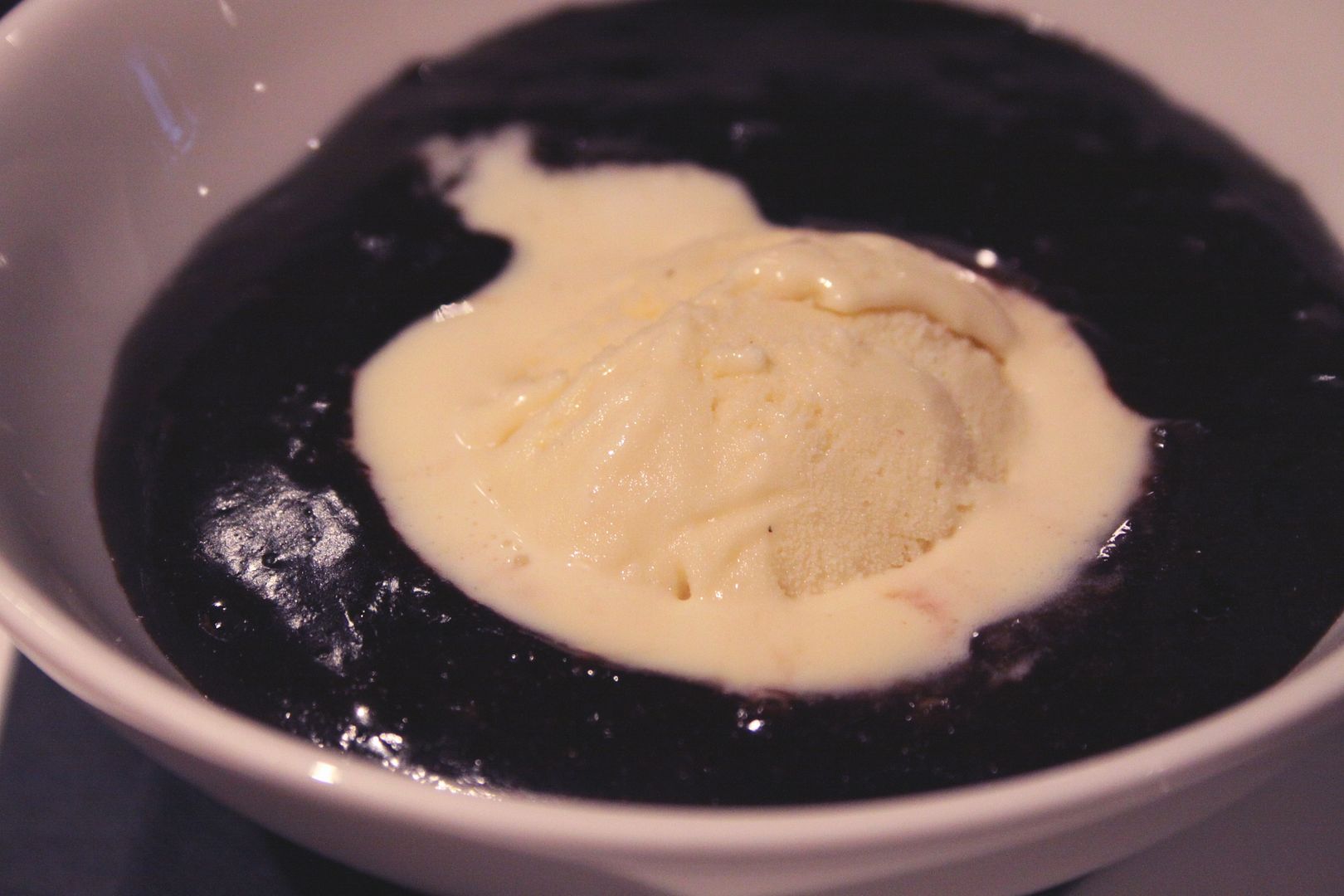 We were treated to a chat by psychologist Geoffrey Beattie who explained what smells mean and what the scents you pick might mean about you. I think what we established about me was that I was a little crazy and sometimes shy! Oh and I also learnt that the citrus/orange fragrance makes men attracted to you subliminally apparently. ;)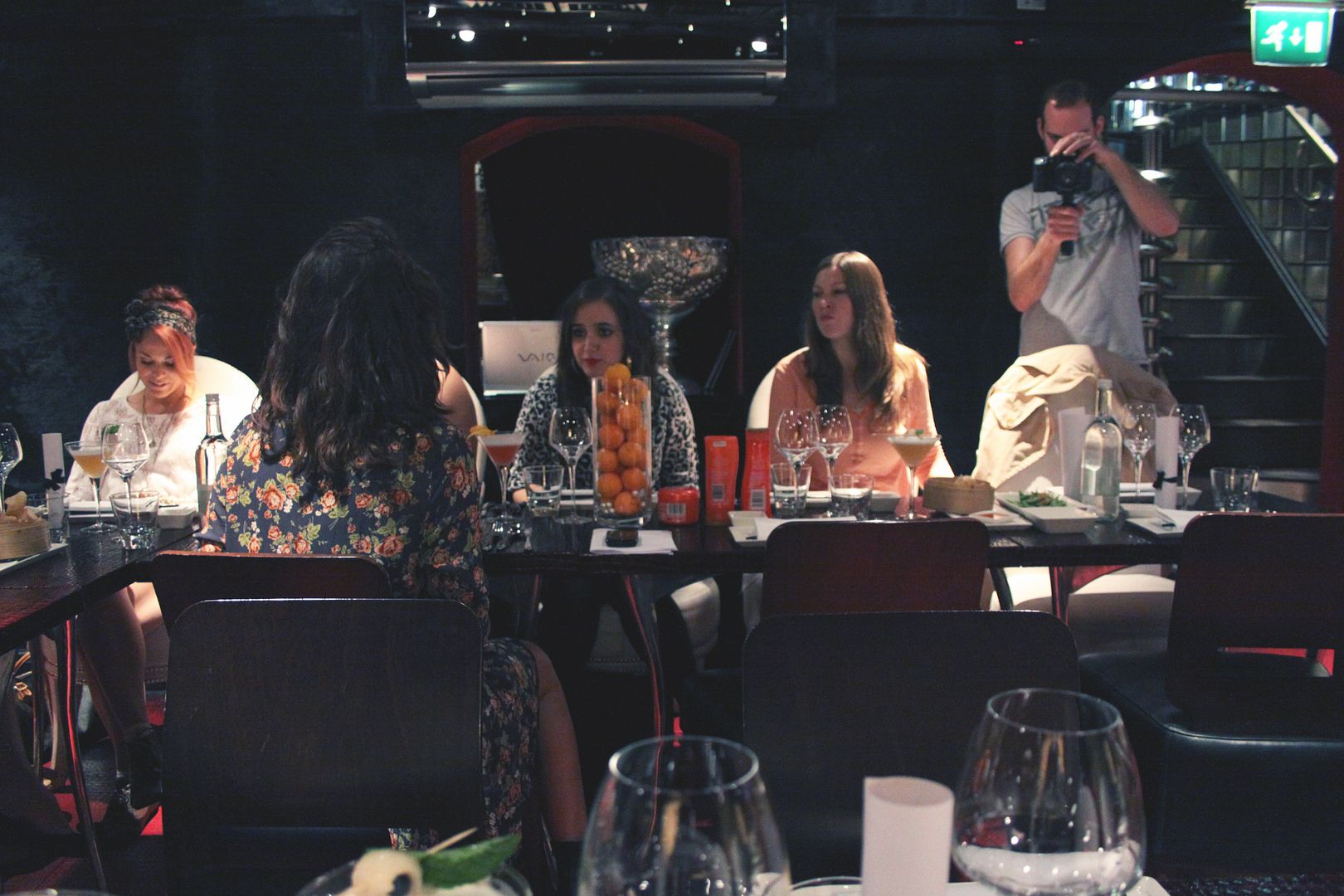 The dinner was literally delicious, we got to have a chat and a catch up, I was with Lily (
LLYMLRS
), Lina (
Make Up To Make Out
) Jen (
Beauty Junkie London
) and others, but Sabrina (
A little Obsessed
) Milly (
Pearls and Poodles
) Sophie (
Sophieismadeup
) and Natalya (
Filthy Gorgeous Makeup
) were all there too - it just felt like a girl's lunch out! Love these ladies. We discussed Twitter politics, Lily's epic business cards and
Dil's
chance of becoming a superstar in heels!
Anyway here's the lowdown on the new Herbal Essences range Smooth and Soft. There are three products, the Shampoo, Conditioner and Intensive Mask.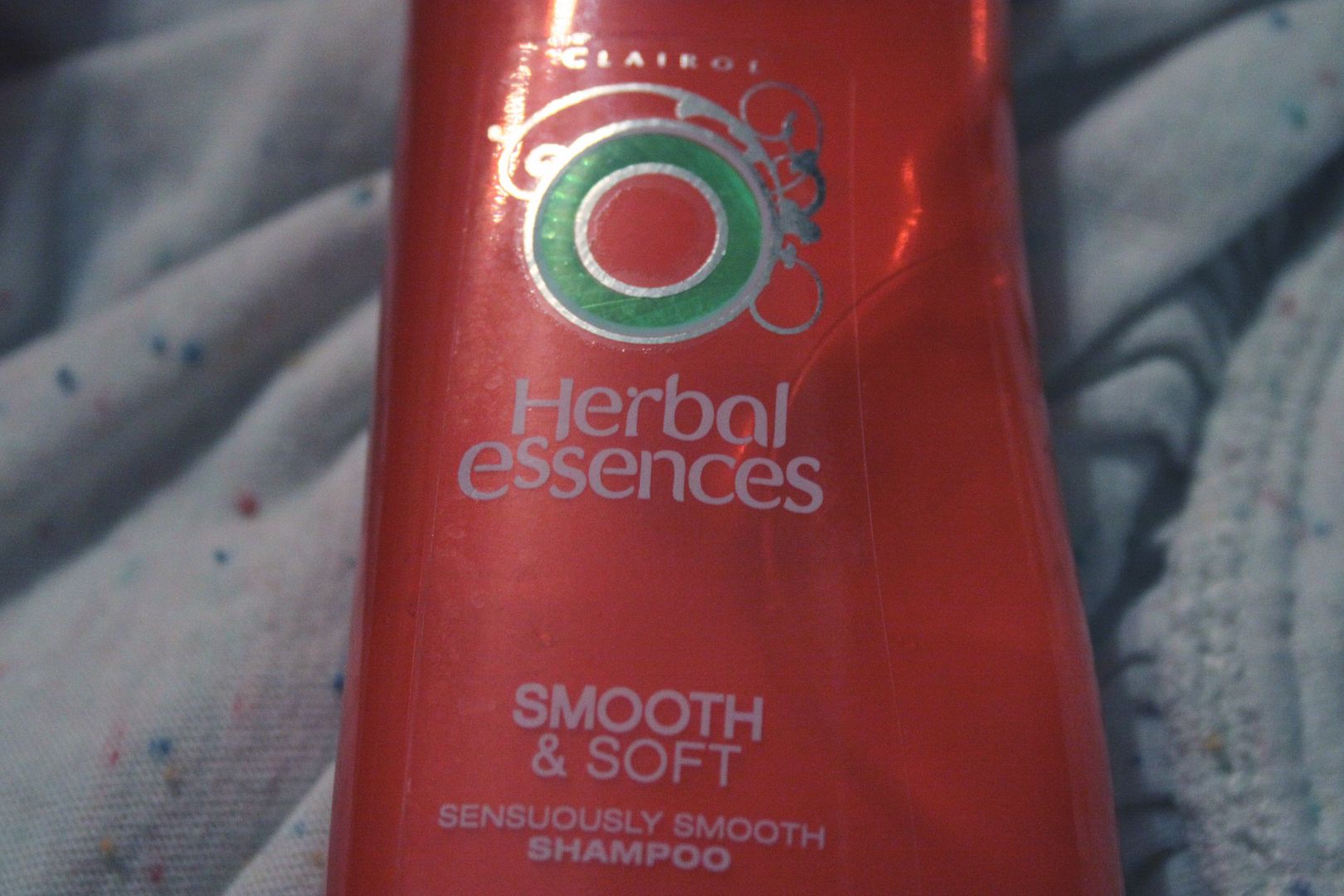 Both the Shampoo and Conditioner are lovely, I couldn't get over how incredible they smelled. I've used Herbal Essences before but when I was younger and mainly just on holiday, but I certainly haven't used them within the last 5 years or so. I think just because of the packaging being so bright and colourful it's not something that instantly appeals to me as something I want to wash my hair with. But here we are forgetting one of the beauty industries' secret golden rules: just because it's expensive does not mean it is better. This stuff is incredibly cheap, actually it's being sold in Superdrug right now for £1.99 a bottle (woah!) but it's easily some of the best hair products I have ever used. I'm halfway through both bottles and I got them two weeks ago. The main reason is how incredible they smell. Seriously this stuff lingers. We were all joking around about swishing our hair at the event (until the downpour!) and being all 'ooooh' and 'aaah' but I got home, tried this stuff and woah, it smells amazing! Like, amazing. Del and I always fall asleep in this certain position where Del lies flat on his back and I lie on his chest so my hair is in his face and the first time I used this he was like 'you smell seriously amazing' and I personally can't stop sniffing my hair whenever I get the opportunity - 'cause it's long enough to pull to my nose now hehe.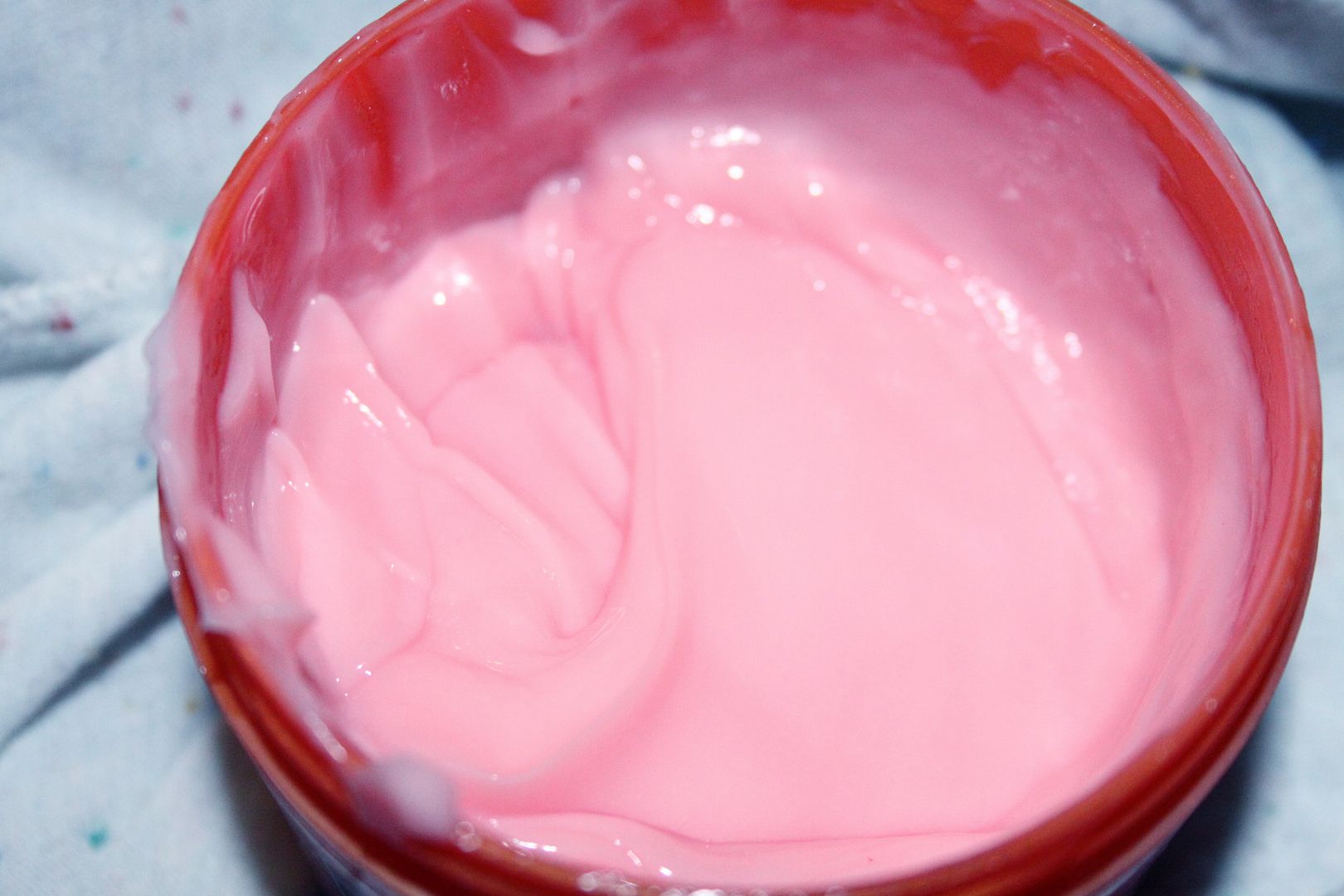 There's also this Intensive Mask. I love these things, I use at least one a week (see previous posts on Umberto Gianinni and V05) and so this one was added sweetly to my collection of conditioning treatments in my shower. It certainly doesn't disappoint. Like the others in this collection it smells amazing and it's quite thick and pink in colour. Because it's quite thick you need to be careful not to apply any to the roots of your hair incase you bog it down with too much heavy product - we still want hair to be light and swishable, right? This Intensive Mask is great too because it costs only £4!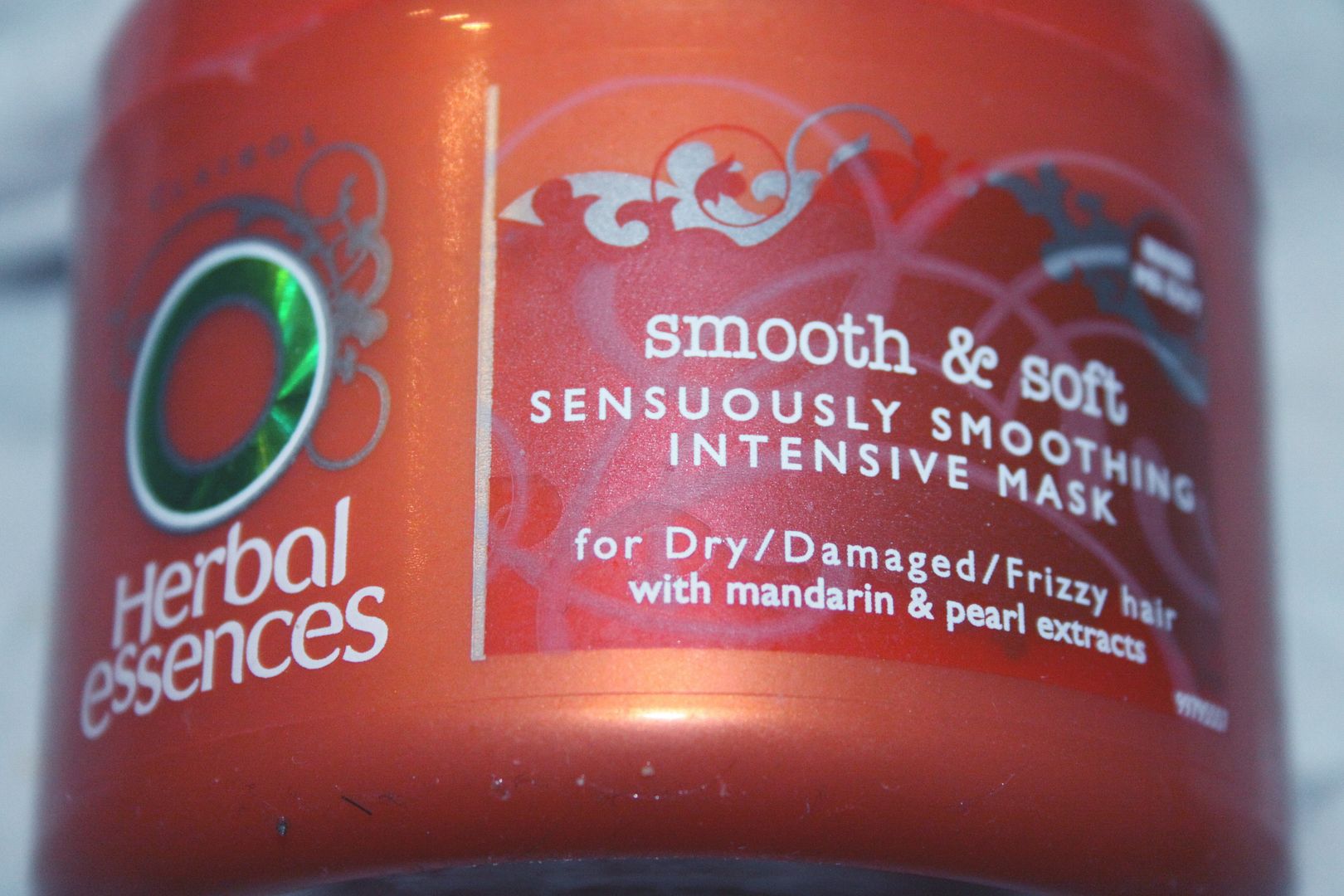 I've been doing this new thing where I wash my hair with this collection, alternating between conditioner most days and then the intensive treatment one day midweek or as and when needed, and then leaving my hair to dry naturally before blasting it with cold air before bed. Not only has it hugely repaired my hair it just feels and acts a lot nicer. Excuse my split ends in this photo (need a haircut) but look how shiny, rich and just happy looking my hair is after years and years of hair abuse: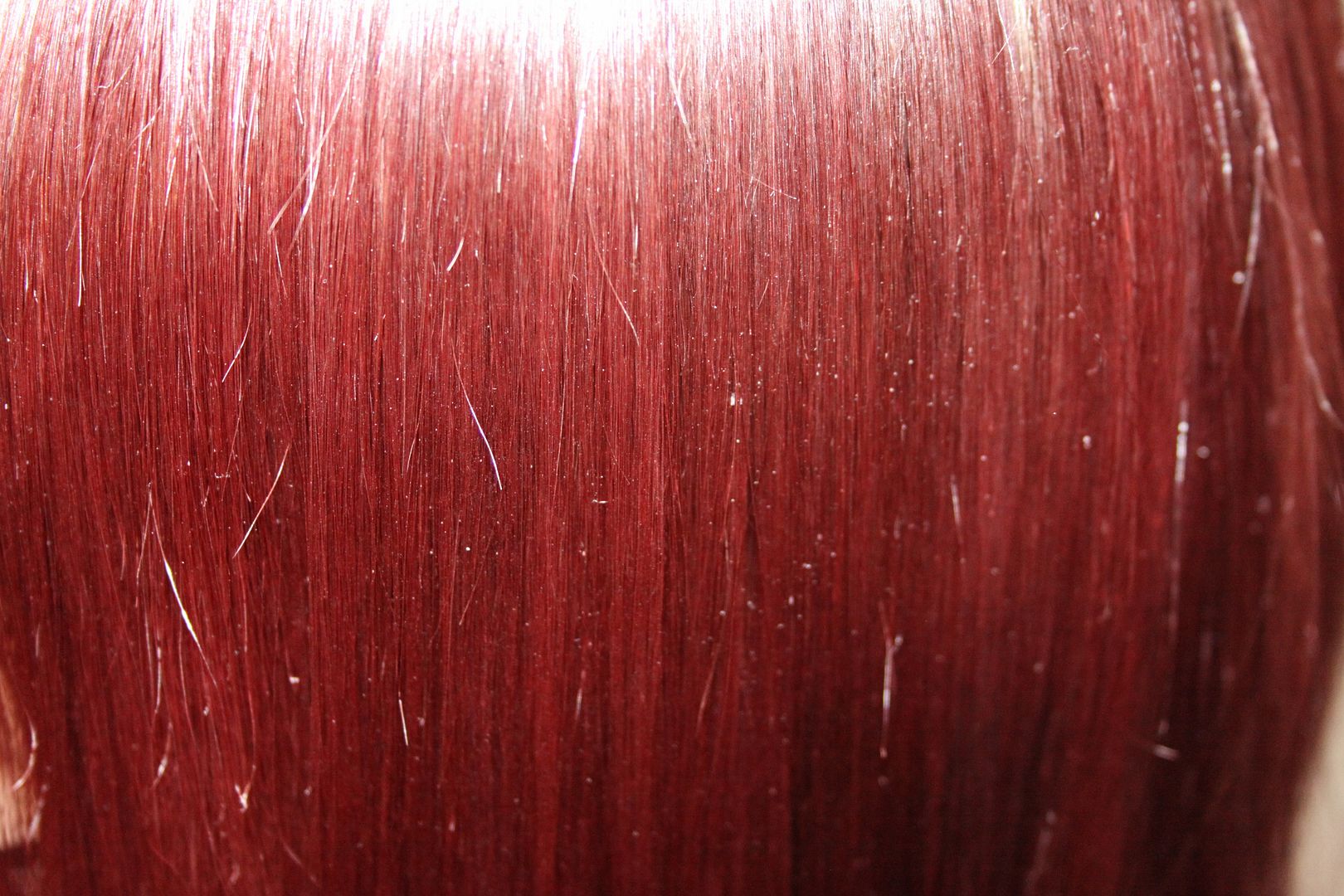 Happy hair = happy Zozo.
I never use the same collection of hair products every single day, I'm always alternating. But since I got these I have used nothing else at all, I haven't felt I needed to and quite frankly i'm hooked on the smell! I'm definitely converted to Herbal Essences and i'm going to be repurchasing these straight away - they're up there in my Hair Hall of Fame with the Aussie collection I love. I love how you can treat your hair and smell amazing on a budget - with this whole collection costing you £8.
What do you think of Herbal Essences? Is expensive better or are there some little inexpensive gems that make you feel a million dollars like Herbal makes me feel? Have you tried this collection? Did that pudding photo make you want pudding? (sorry!)
Love, Zozo xxxx
This event was courtesy of Handpicked Media and the products were provided for consideration from Herbal Essences.