I am in love with this lipstick. Not even lust, full blown
love
. Granted, it doesn't cuddle me at night like Del does but it's easily one of the best lipsticks in my collection (and i'm sure it would if it could). Everything about this brand oozes cool, and I couldn't wait to share it with you.
Rockalily is an independant brand formed by 'ReeReeRockette' who, like the best of us, sick of trying to find her perfect lipstick went about making it herself. Excellent. As my grandmother always said, if you need to throw a box into the sun, you gotta do it yourself! (brownie points if you get the tv quote there) But seriously, what a strong and fantastic ethos. This, combined with the leopard print and 50's clad website made me click that purchase button and wait excitedely for the postman to arrive with it.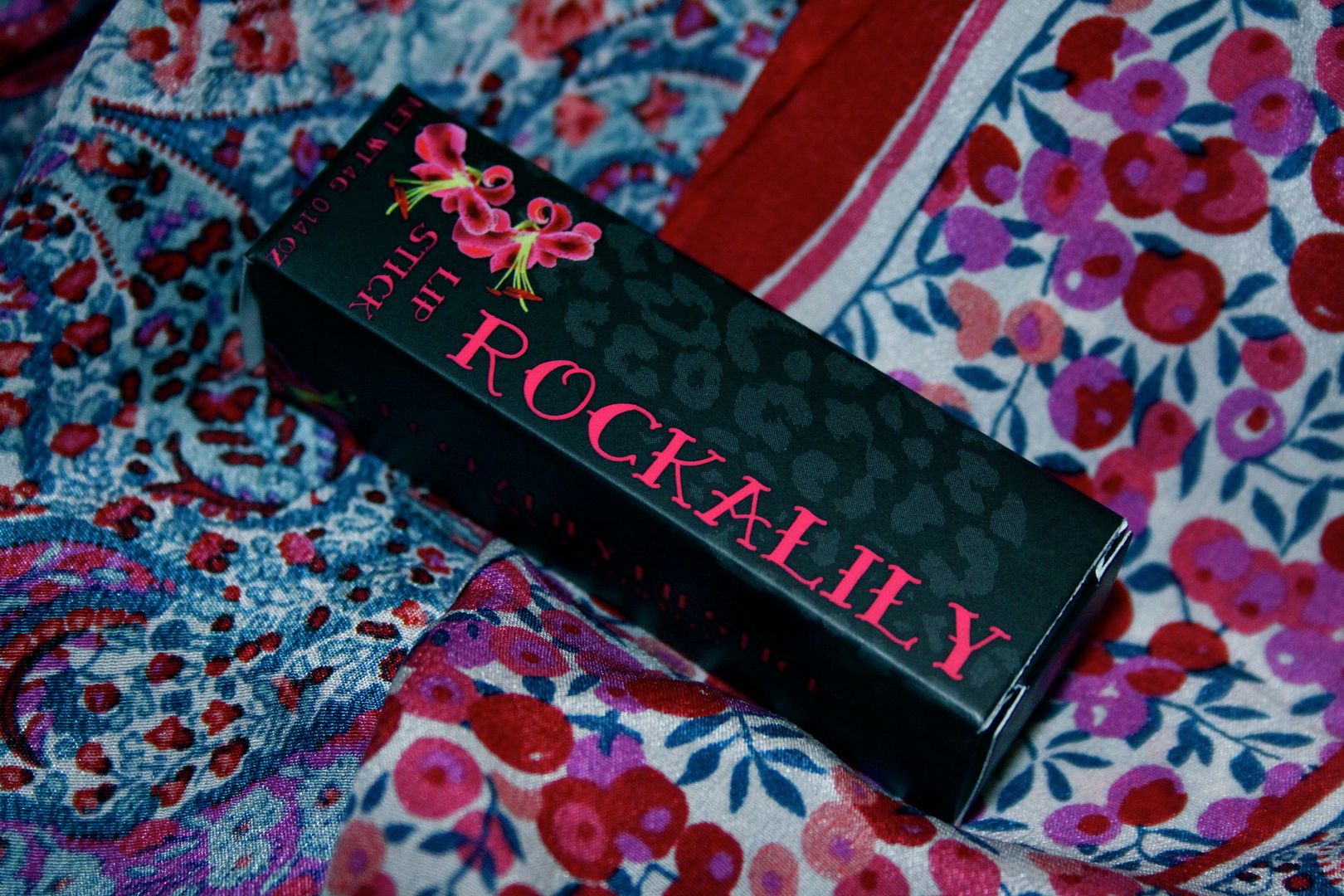 This is what ReeRee says about her brand:
I wanted Rockalily to celebrate an alternative femininity - I thought of everything I loved about how my friends and I dressed - bright red lips, tattoos, leopard print and vintage style inspiration. Rockalily Ladies aren't afraid to be seen, and are confident in their own awesomeness.

I was tired of trying to find my perfect red lipstick. I was overwhelmed with lipstick choices, but disappointed with their colours. Some were too dry, some too dull, some made my teeth seem yellow whilst others bled beyond my lip line. I knew I wanted a blue-based red lipstick but beauty assistants didn't appear to know what I meant when asked for one!

So I decided to start my own brand of lipsticks, where less really could be more. I wanted to create a range that could be worn every day and that were the right shade and quality of product. I wanted Rockalily Ladies to be able to quickly choose which shade would be right, and be confident that they wouldn't be disappointed when they got them home. I settled on three red shades and one pink, creating a capsule range of perfect shades for anyone brave enough to apply!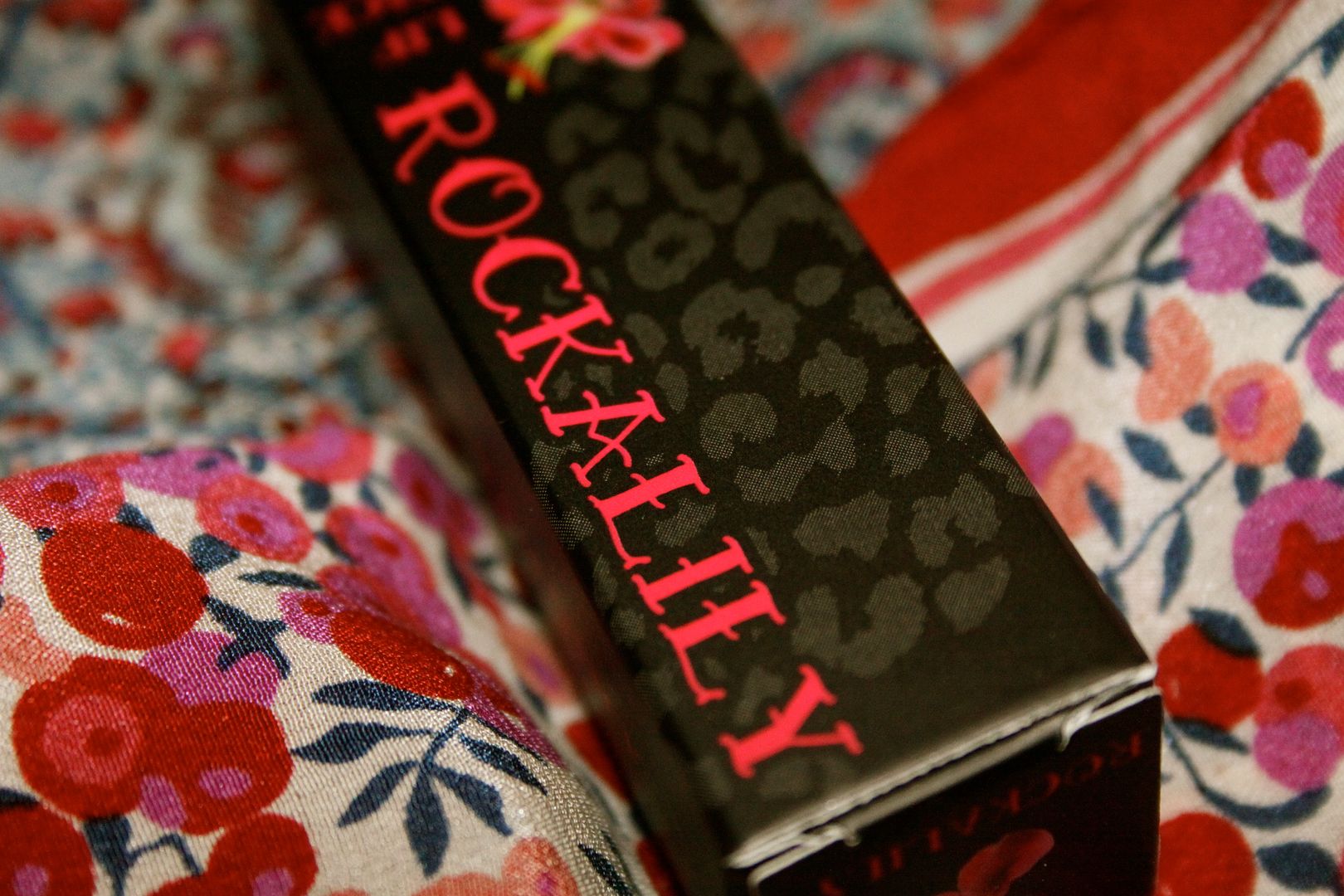 This couldn't scream Zozo if I made my own brand myself. I am not your average beauty blogger, I think that's obvious from my blog really, and I love that Ree made a brand with alt girls in mind. Those girls you see at the front of gigs, head to toe in tattoos, singing along with the burly men and with music knowledge hotter than the Kings of Leon's sex. This is me. I am that girl. Granted you can swop the burly men for scrawny Frank Turner, and i'm not quite there with the tattoos just yet, but music and alternative fashion is my life all over. I live and breathe Sailor Jerrys - hell, I even DJ'ed at a Sailor Jerrys party a few weeks ago - and am constantly addicted to all things 50s.
So here's the facts. Rockalily sell four shades of lipstick, each retailing at £14 (50p more than MAC) with £2.50 postage if you buy online. You can also pick them up at the Powder Rooms in Soho too though. There are two blue based reds, one orange based and a blue based pink. All perfect 50s fashionista shades. I decided to go for Rockette Red and here's some swatches and photos: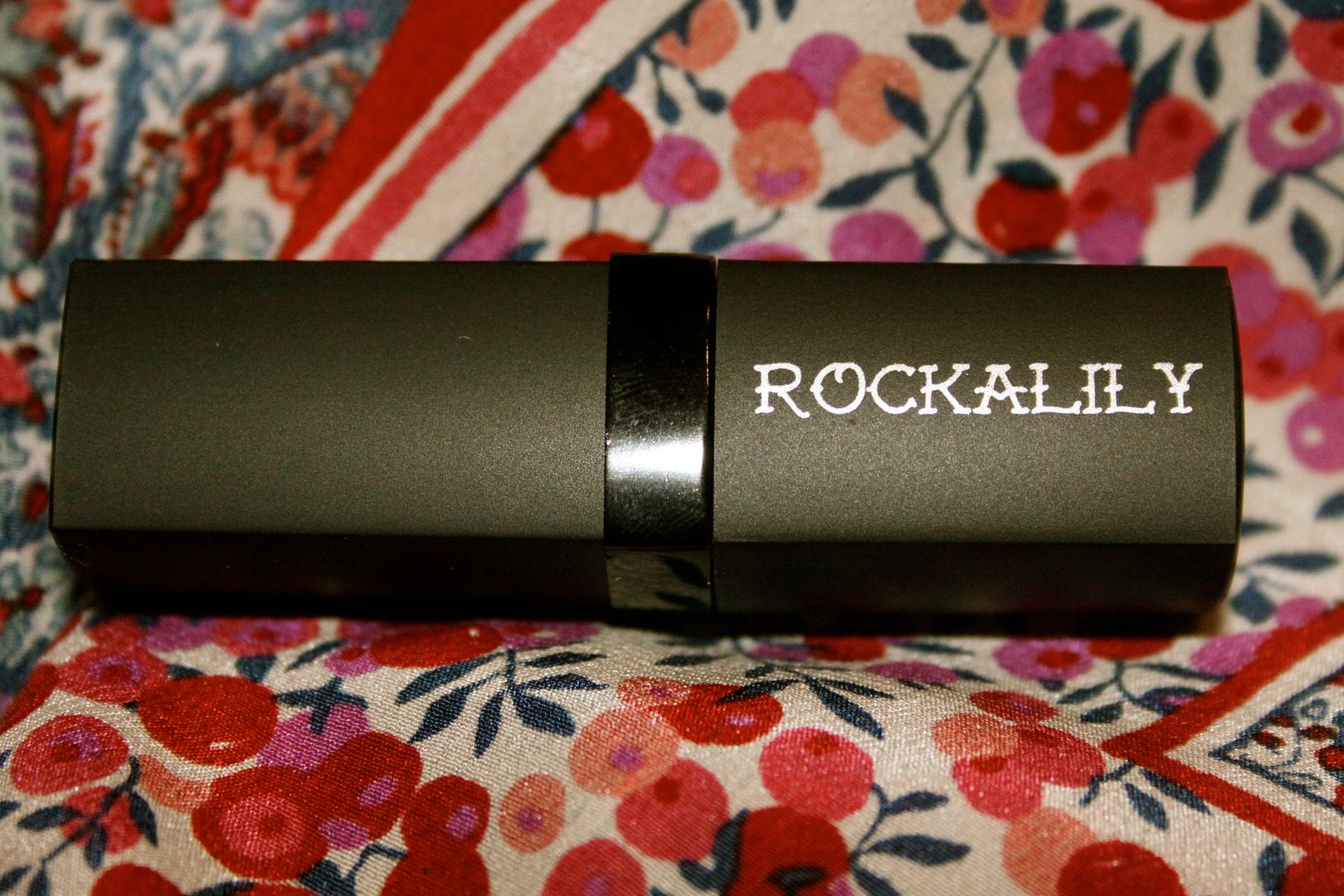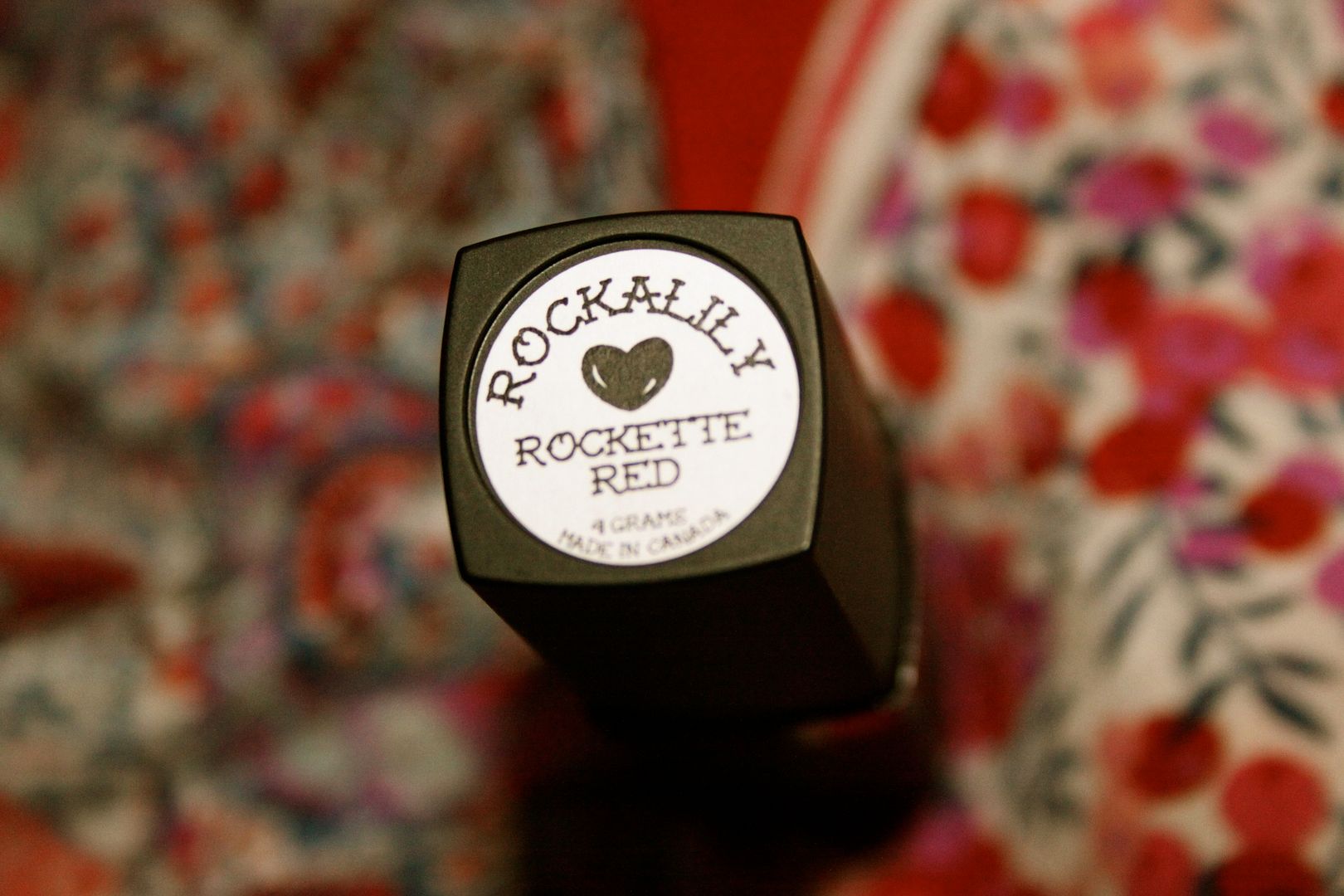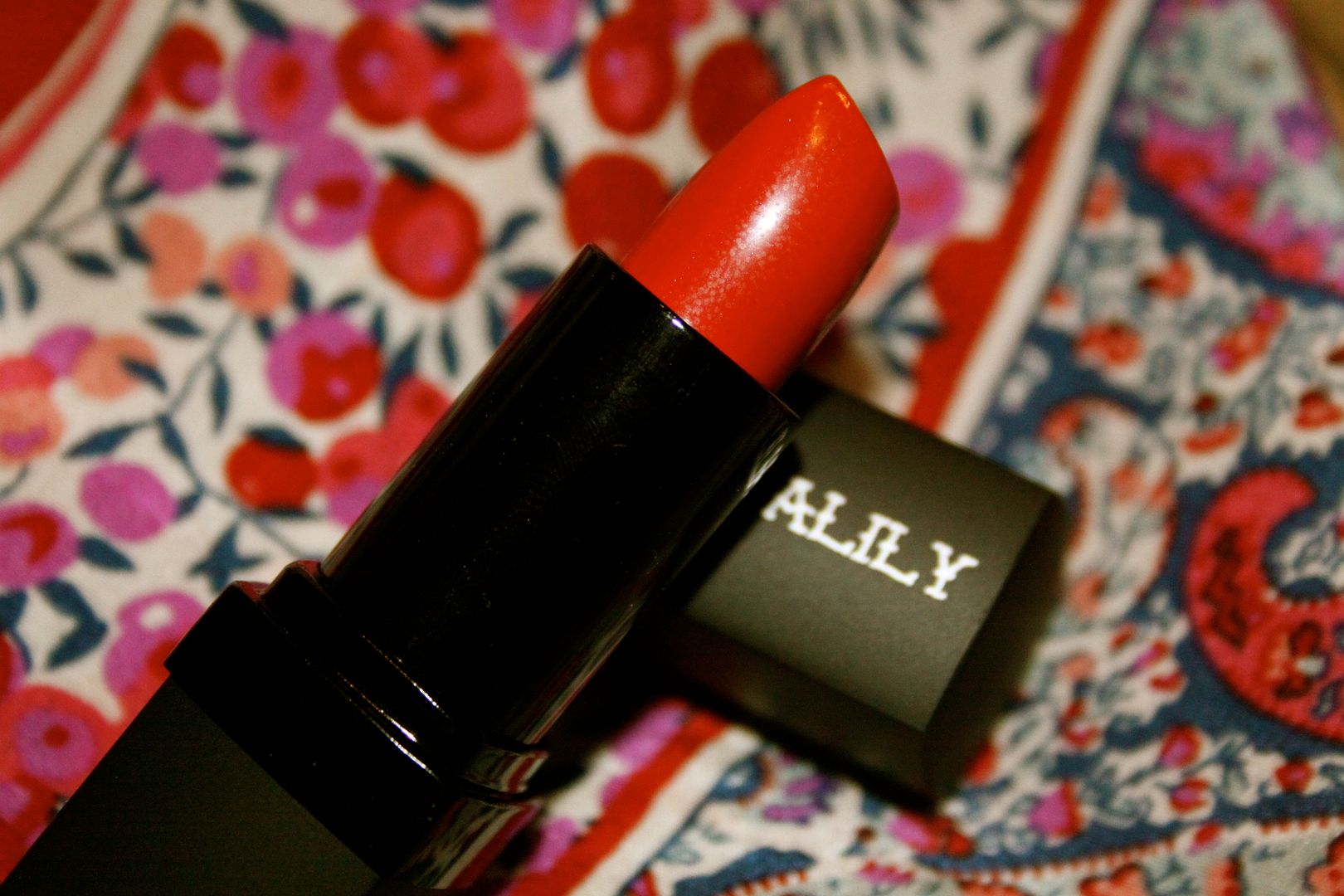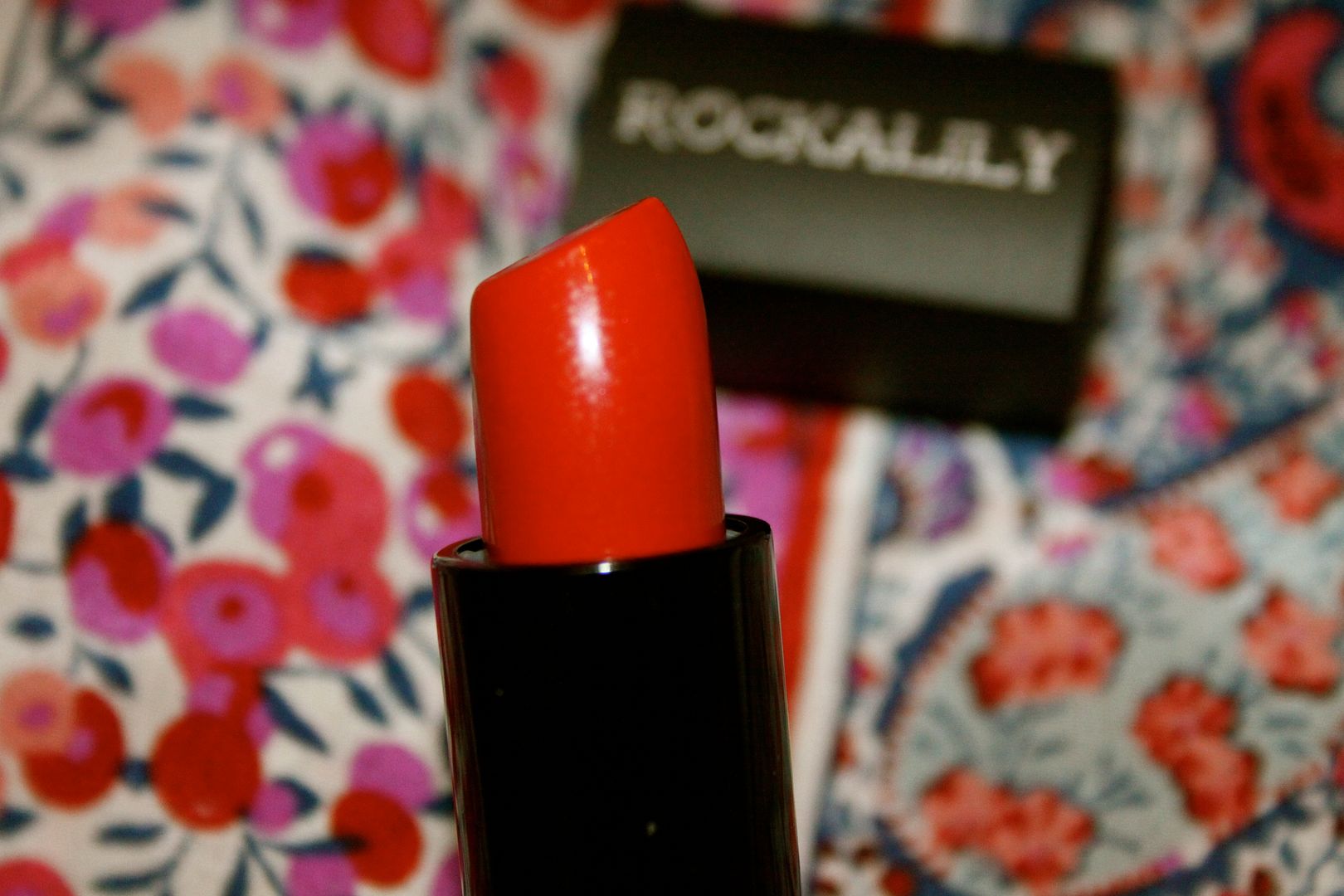 Here's what it looks like on my lips firstly in flash simulated daylight with tungsten light:
The lipstick applies really easily, it's very soft and creamy. It dries to an almost matte finish but not matte enough to be drying, like some of the MAC lipsticks can be. It's really workable and buildable on the lips and seems to last for a long time once applied. The pigmentation is astounding, you can see on my lips in the swatches just how bright it is, and the red colour is just gorgeous. It's exactly what i'm looking for! I could not be more thrilled with my Rockalily lipstick and am very glad I purchased it - it's easily one of and if not my favourite in my lipstick collection and that is a bold claim!
You can buy at
www.rockalily.com
.
What do you think of Rockalily? Would you look into these lipsticks, perhaps there is one you have your eye on? Had you heard of Rockalily before this post or is this a completely new brand to you?
Love, Zozo xxx