As a kid I used to admire the Bourjois round pot eyeshadows, all swish in their stand at my local Boots. I was about 10/11 and my friend and I used to save up our money to buy them as they're about £6 each (that's a lot of pocket money for the late 90s) I only ever owned about three, and I loved them at the time but never touched them again as I got older, favouring the trendier MAC, and cheaper drugstore offerings. That said, I live and die by their liquid eyeliners, pencils and lipgloss but i've hardly delved into their other products.The lovely PR team at Bourjois invited me down to their HQ to check out their summer offerings, you can check out part one of this post here.
So I mentioned the eyeshadows earlier and how their little round pot is so iconic within the Bourjois brand and the humble eyeshadow has been re-invented to this Intense Eyeshadow that i've decided to call the Super Round Pot. These things pack a punch, cor, I would
not
definitely want to mess with this for a dark night out. They're made of mineral pigments and are paraben and fragrance free - great news. They launched in stores nationwide from 15th June and they're £6.99 each. There are 10 shades and here are the three I picked, 01, 04 and 08. Swatches!: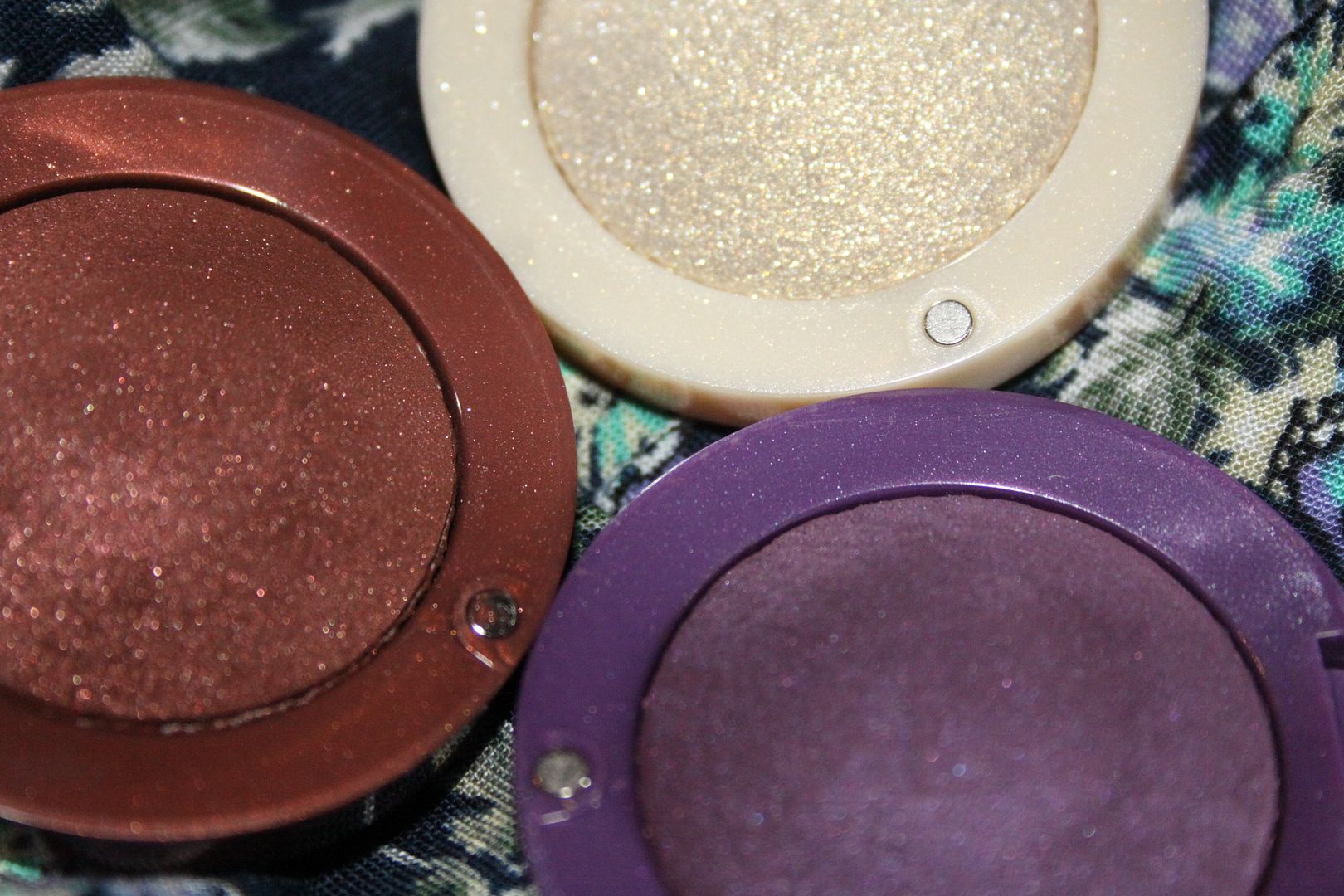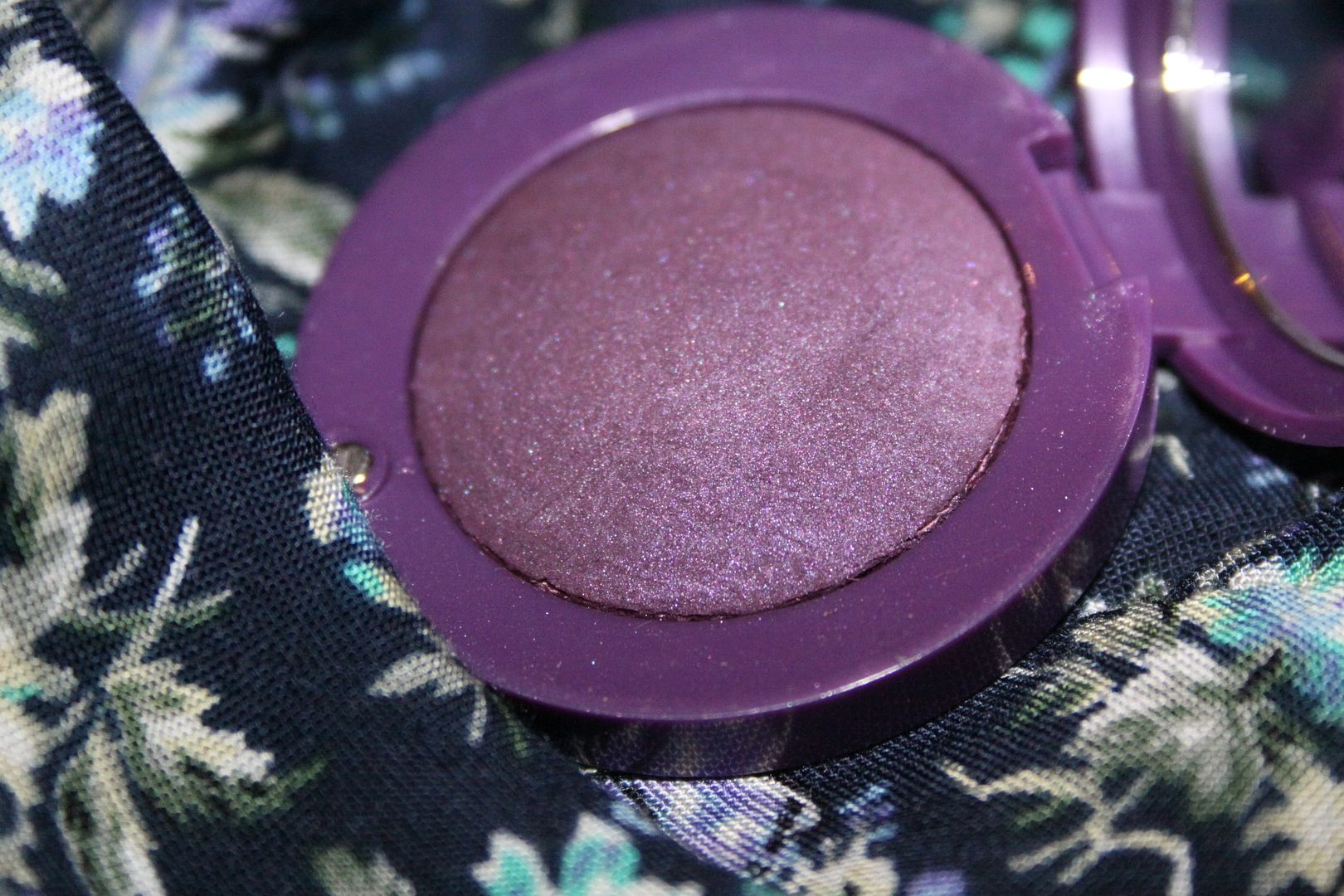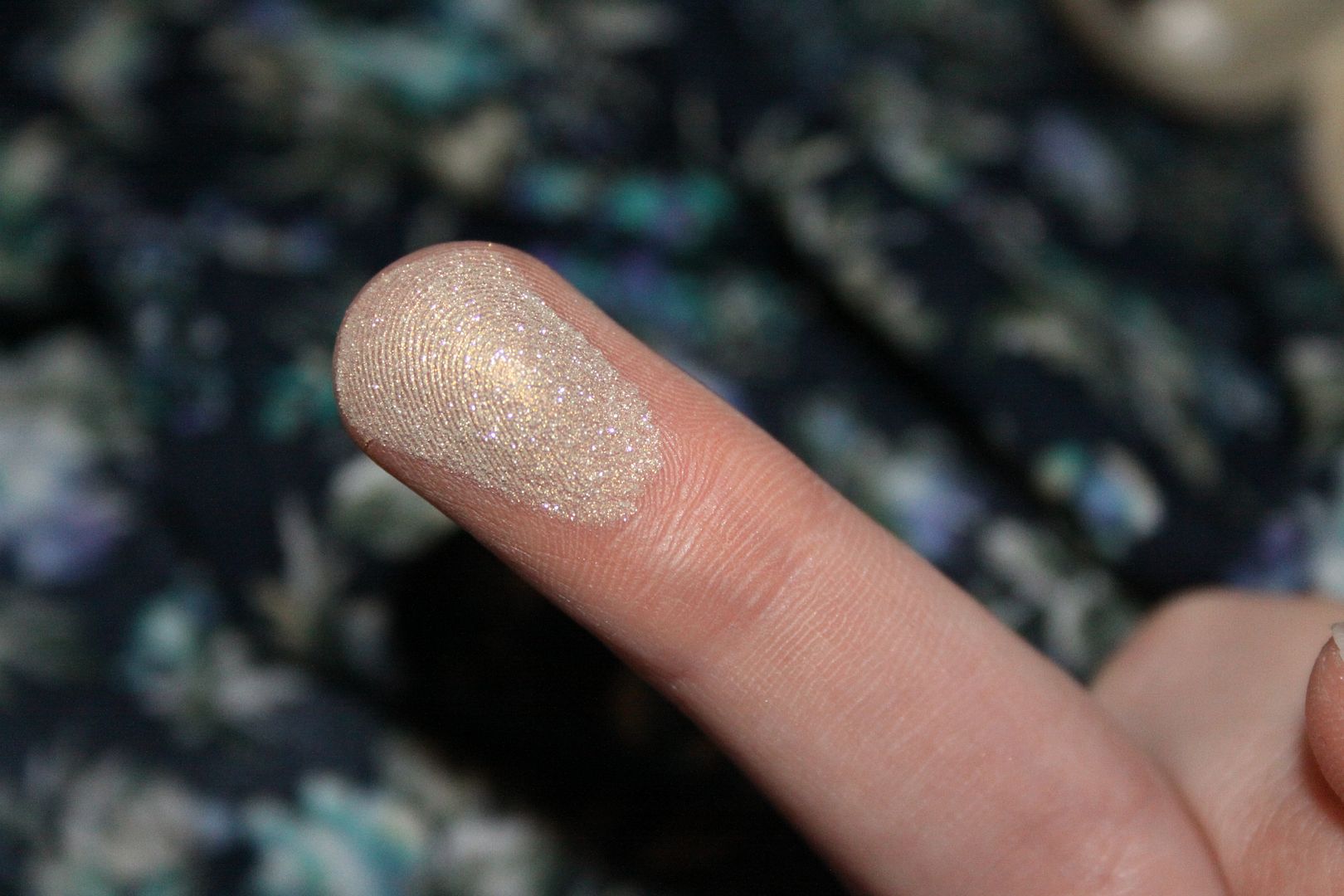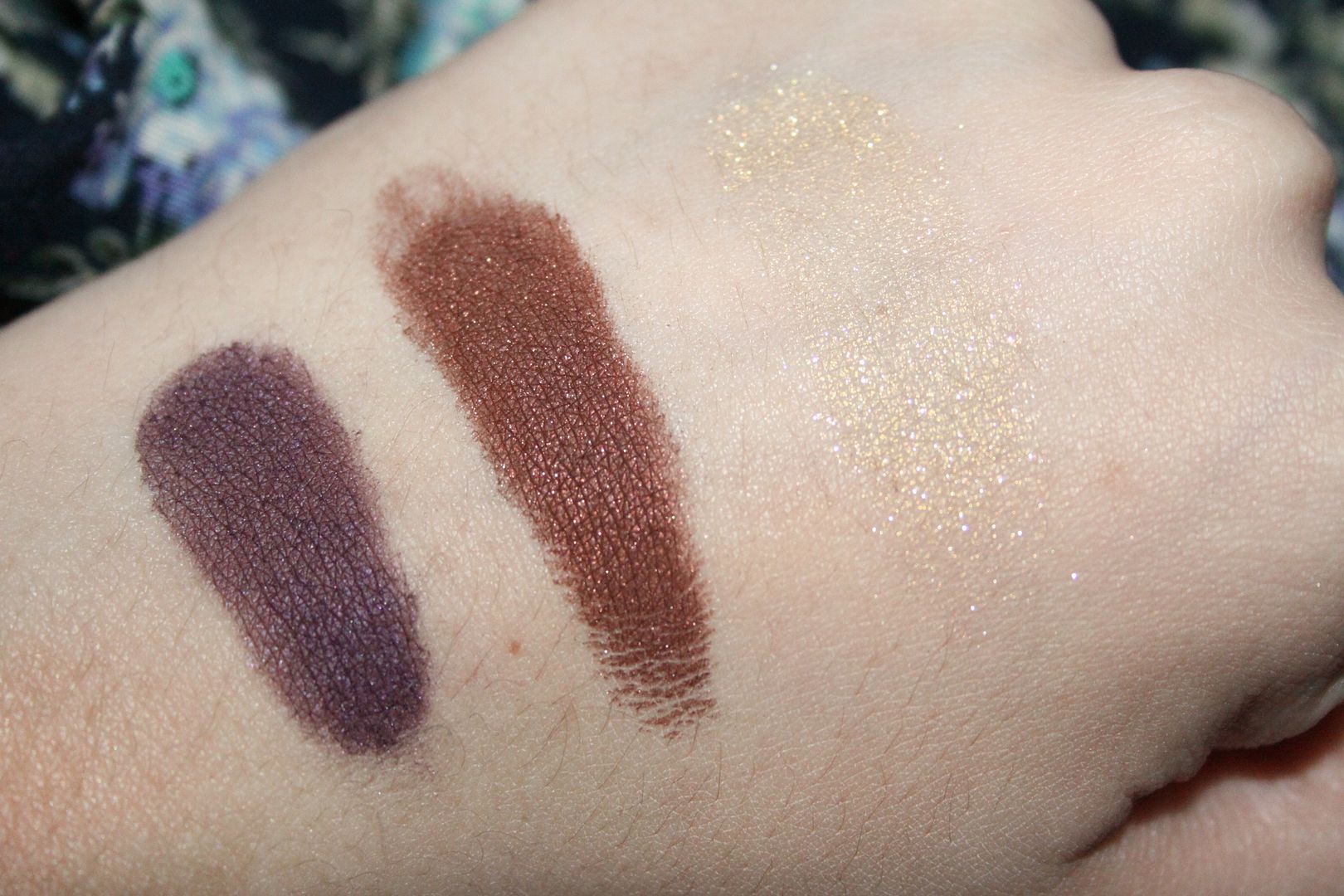 The other launch was for the Delice de Soleil Bronzing Collection. This aims to give you a gorgeous sunkissed look without even going abroad. Now. I am a sincerely proud ghost, a happy paley, and a dandy dead looking soul (i jest i jest) and therefore anything with the word "bronze" in the title instantly turns me off. So, I am not entirely drawn to this immediately. However, when used properly and lightly it can bring a little bit of summery definition to your cheekbones. Either that or i'm going deluded from hanging out with tan-fiend Lu too much.. There are four products, the Bronzing Powder (£8.99), the Mineral Bronzing Foundation (£9.99), the Bronzing Powder for Face and Body (£7.99) and the summer editions of the famous Effet 3D Lipgloss (£6.99).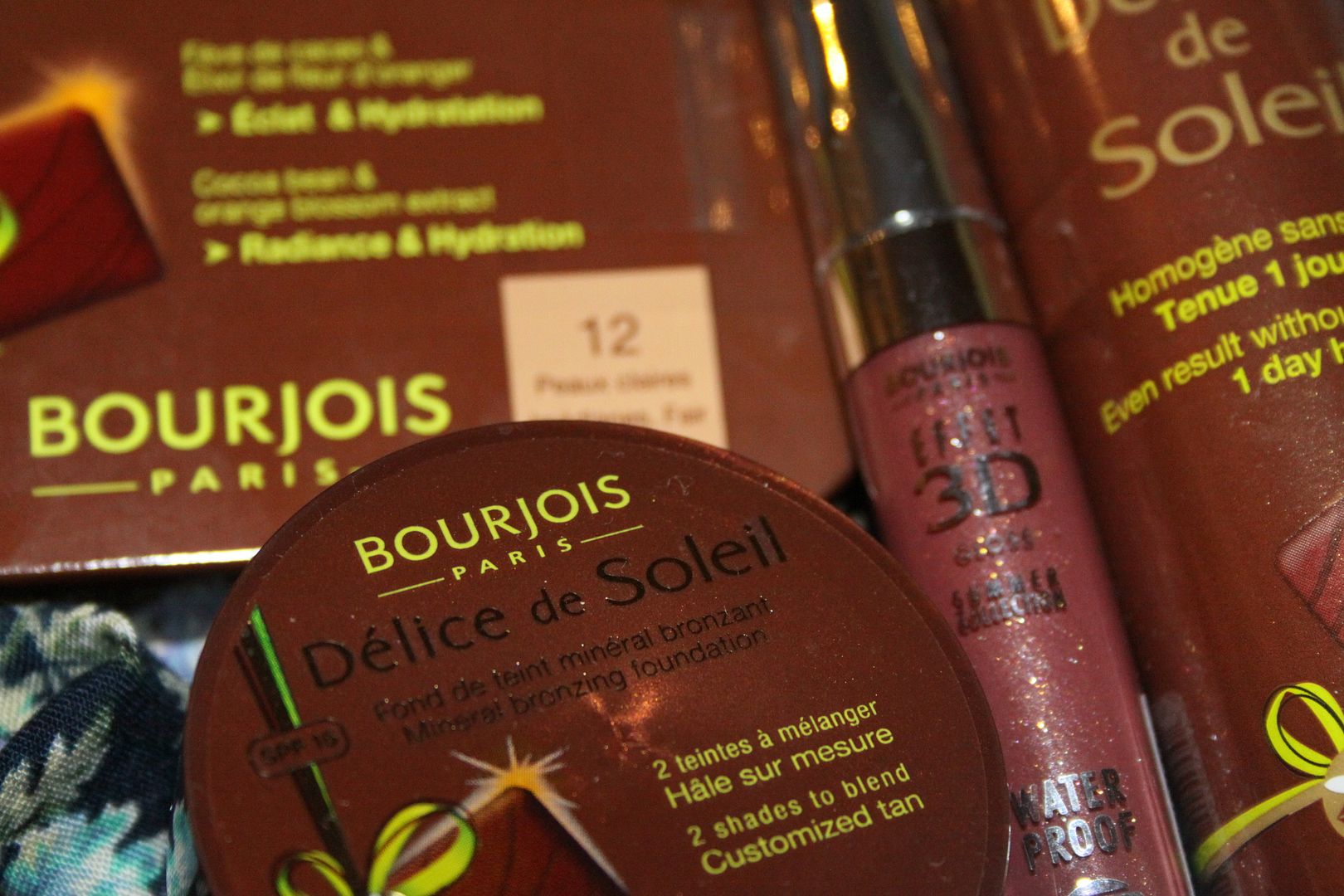 I gotta admit, I love this Mineral Bronzing Foundation. The concept behind it is brilliant. It has a swivel lid which means you can control how much of which colour is coming out, and therefore can mix a shade exactly suited to your tan. Imagine you're off to Benidorm/Ibiza/Florida/delete as applicable. Days 1 and 2 your skin barely changes. But by days 6, 7, 8, you've tanned and the sun has planted a big sloppy kiss all over your body. Your foundation doesn't match. Bummer! No more of that issues with this as you can simply mix the darker shade in. Genius. Really big fan of this. Here's some swatches anyways!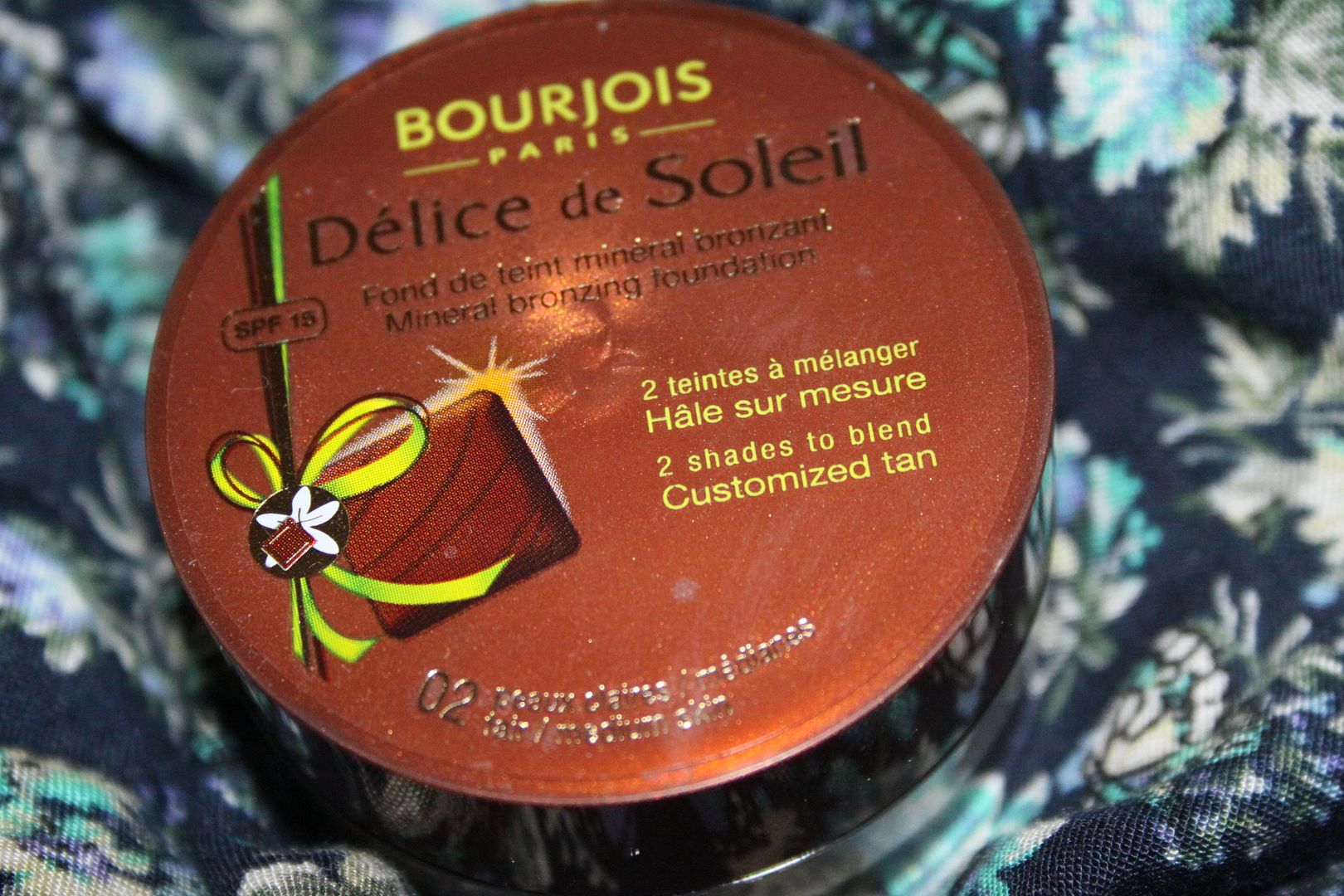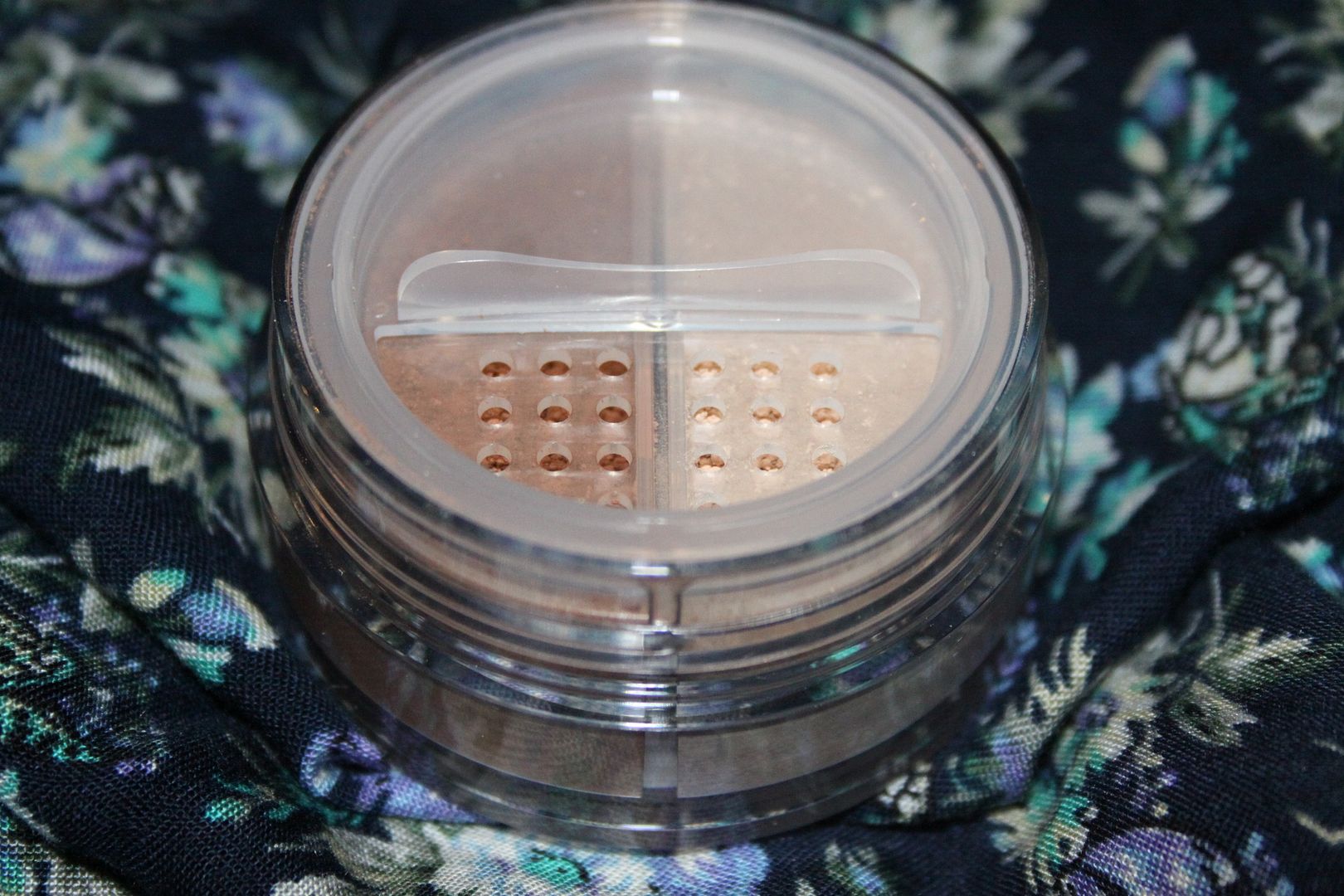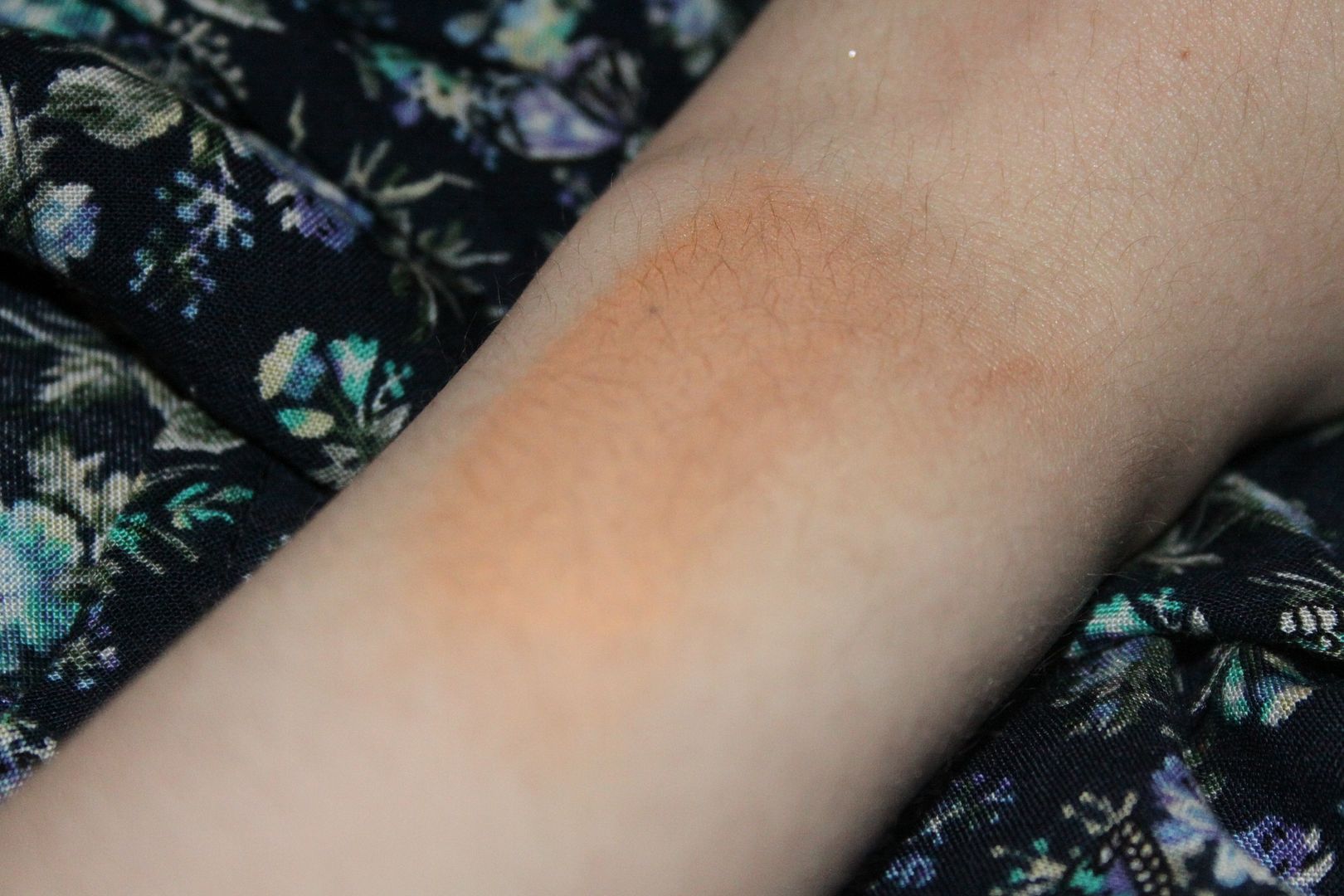 The Bronzing Powder for Face and Body is the ultimate lazygirls friend. It's a bit like a dry shampoo, but it's a bronzer. Spray onto arms, legs, tummy, wherever. Done. That's it. There's two shades, and it's choc a bloc full of natural ingredients. I can see this going down really well on those Balearic beaches this summer, with girls wanting to enhance their tan really quickly, safely and easily. Also as a quick pep up in the UK for a night out come rain or shine!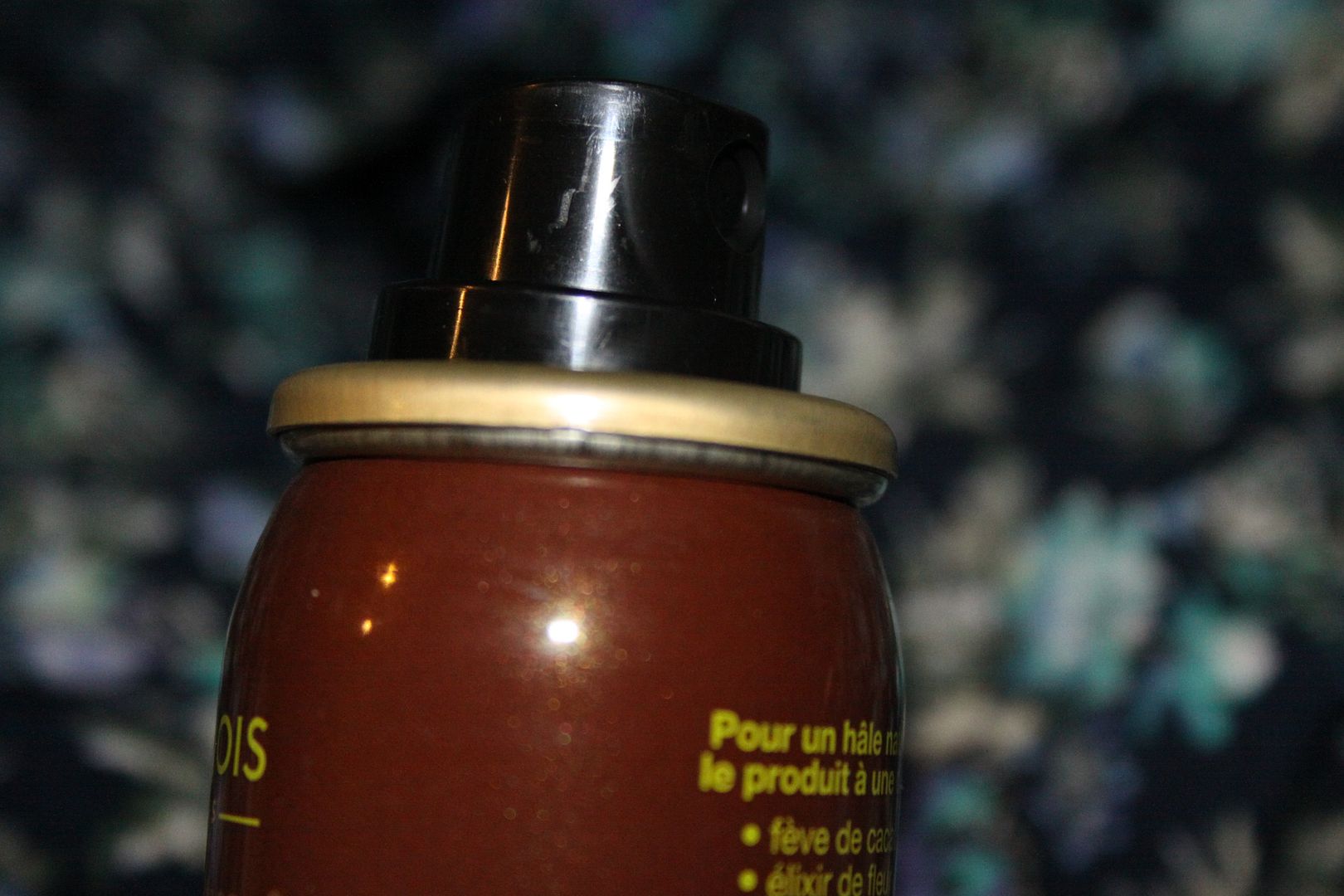 The Effet 3D Lipglosses should already be your friends. They're not?! Why! I have loved these babies since I was young, and for the simple reason that they have a brush applicator (love that) and they are full of glitter and look awesome. The summer collection ones come in two shades, Rose Pacific and Brun Exotic. Brun Exotic is terrifying in the pot but looks like a gorgeous soft golden peach: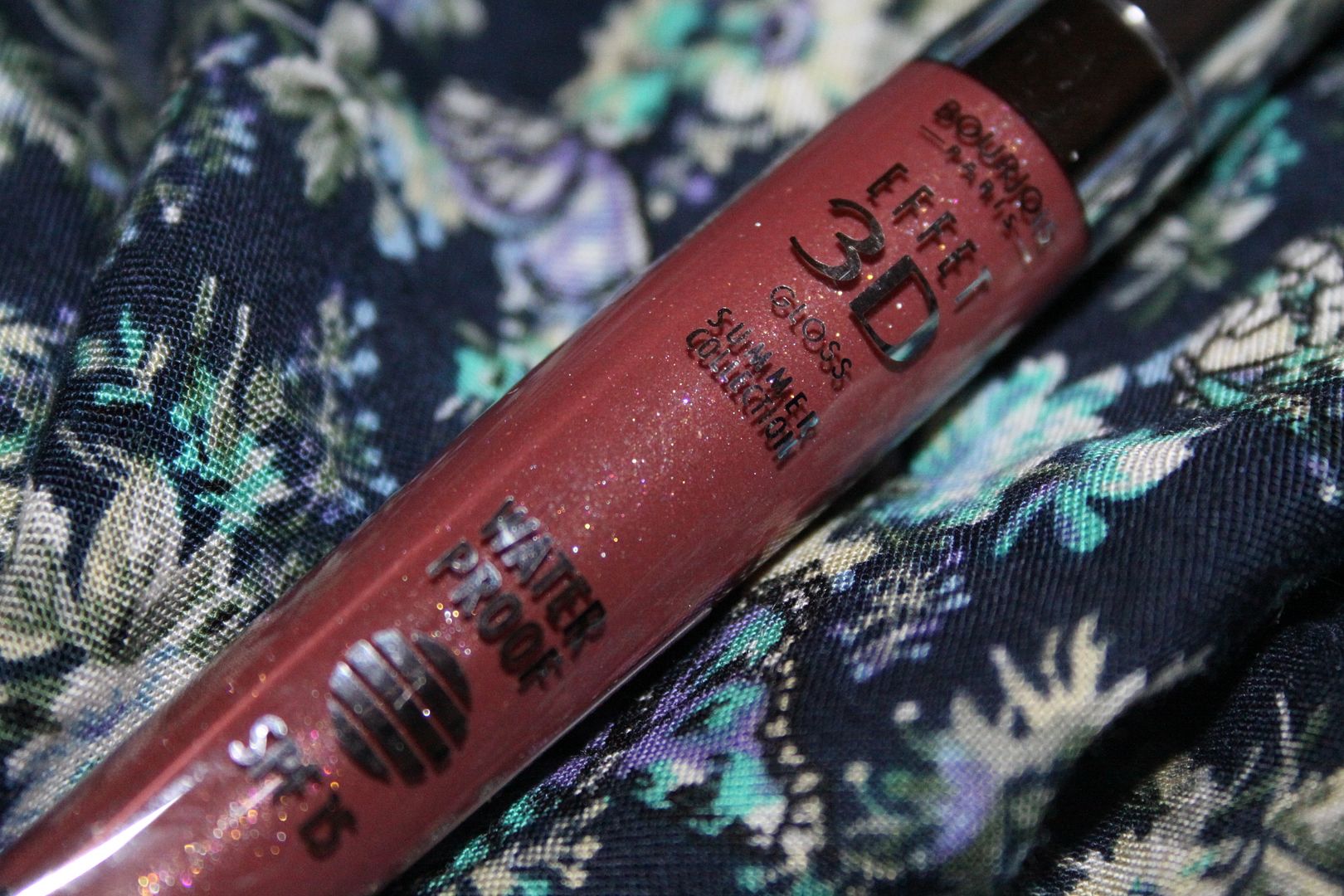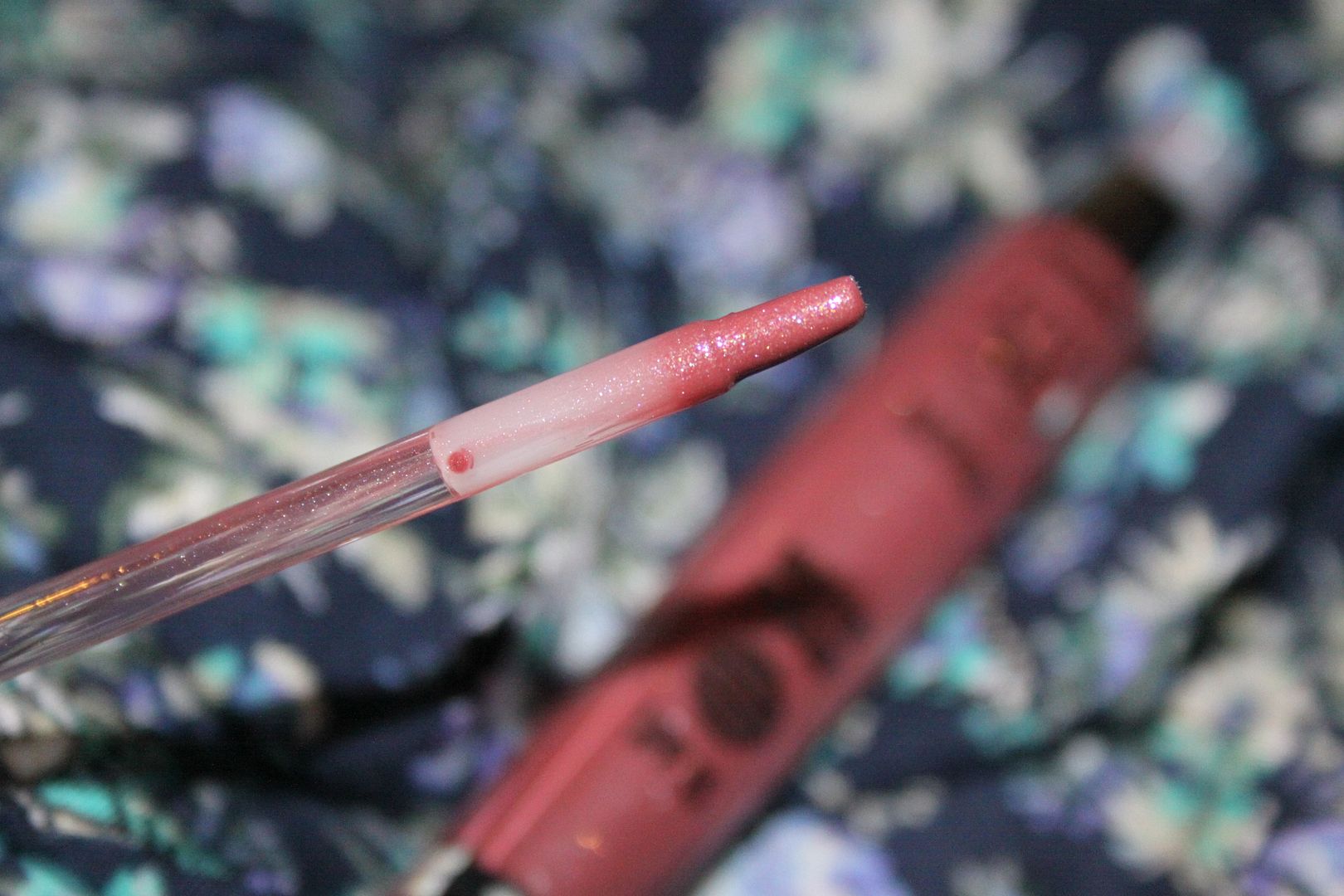 The handy swivel mirror on the Bronzing Powder makes for an easy effortless application. Here it is in action: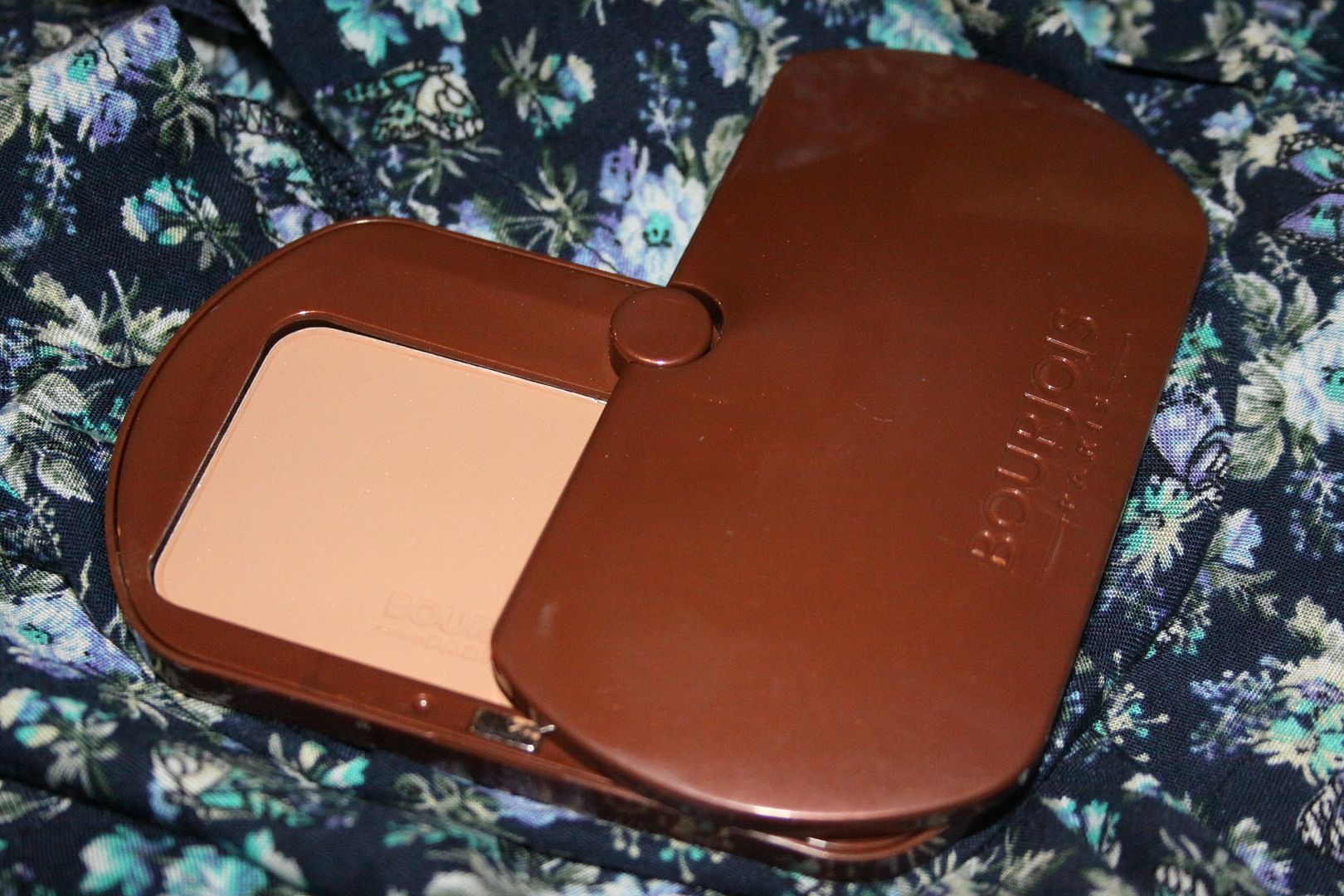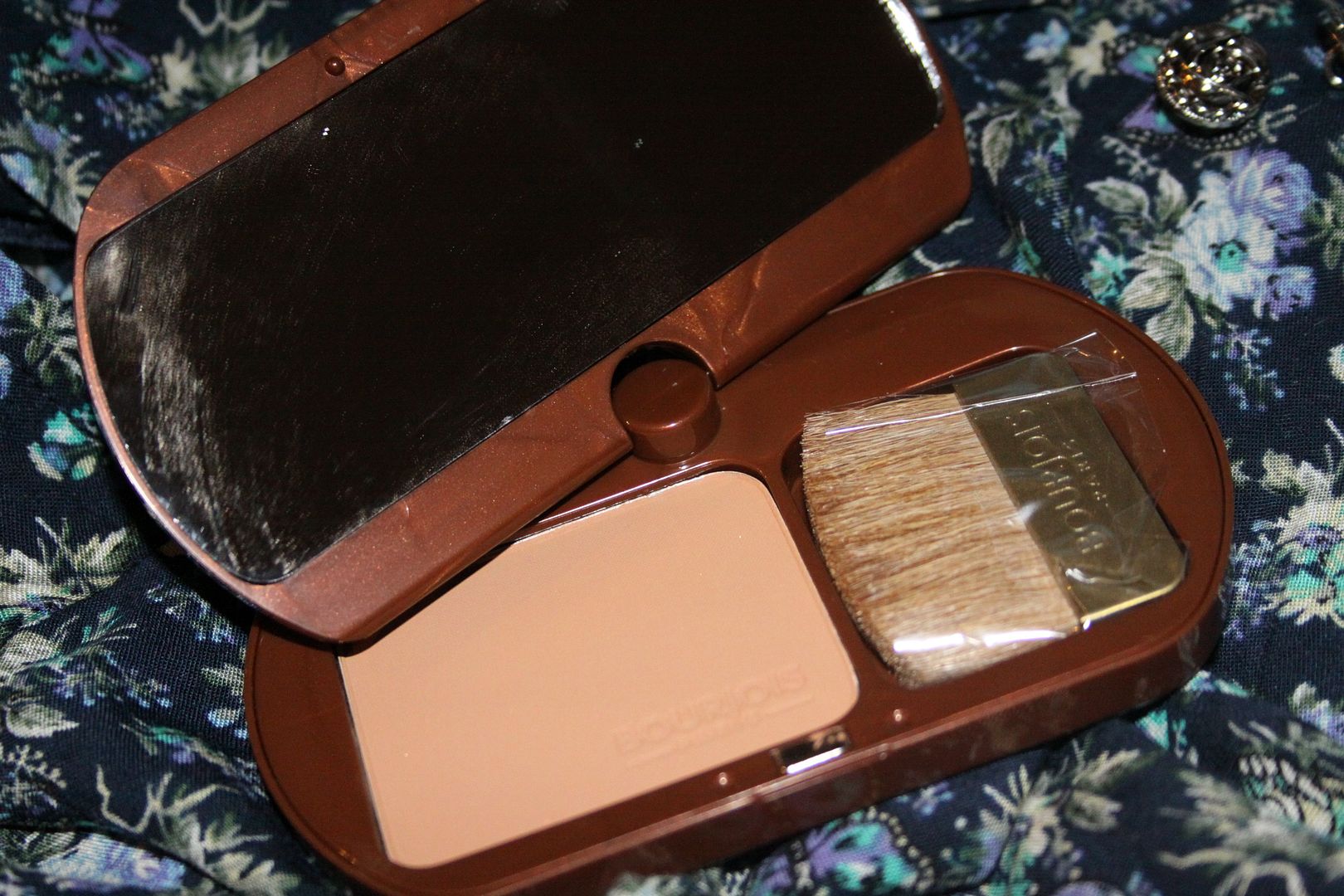 Now ladies, this is where I need your help. The Bronzing Powder and Bronzing Spray are totally not right for me at all and I really want to pass them on to a beauty blogger who can give them a gorgeous review. You MUST fit the following criteria to apply.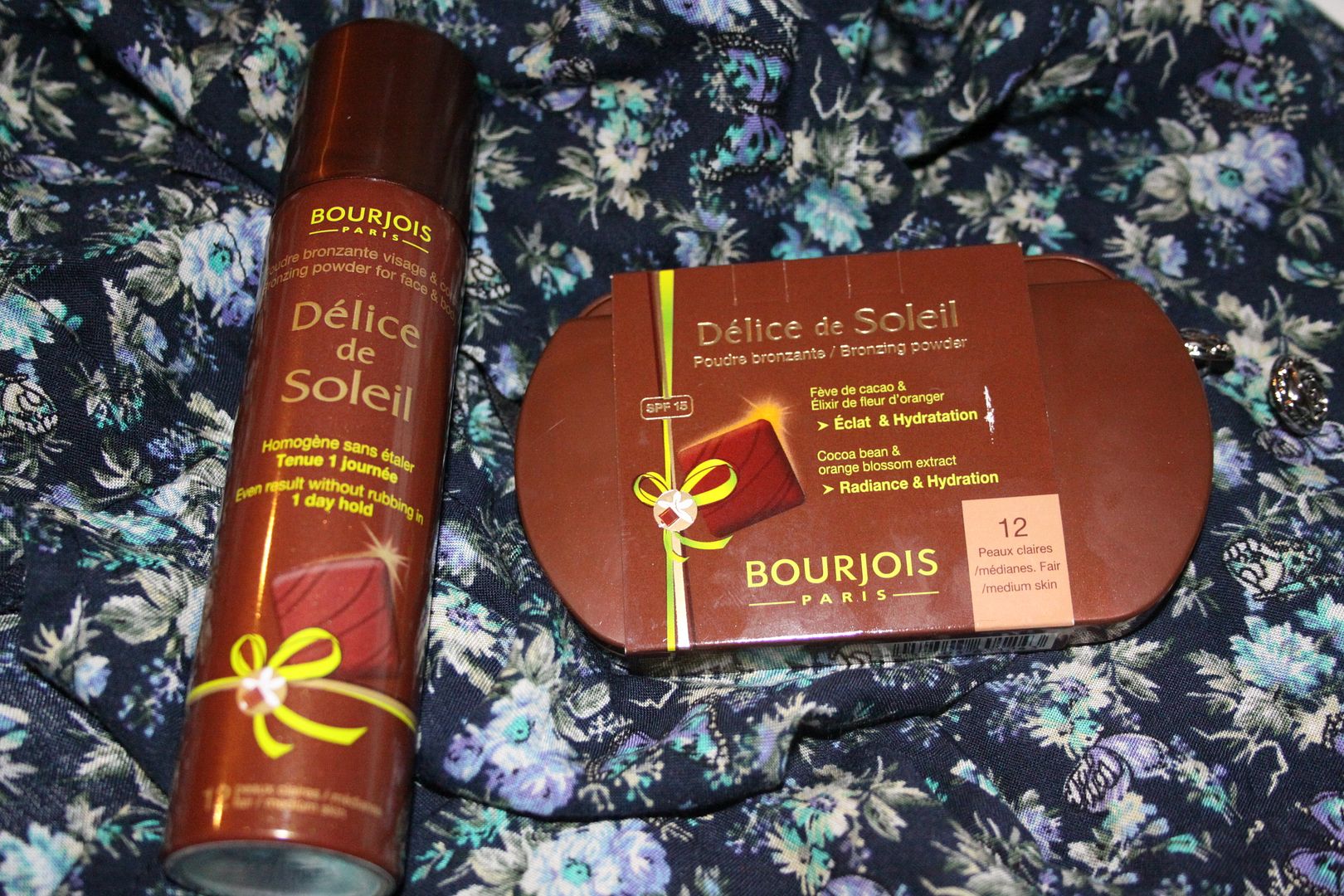 You need to be a UK beauty blogger (i don't care how many followers I just want a genuine passion for writing, no fluff)
You need to be familiar with and love the Bourjois brand
You need to provide good quality images of the product on you and how you use it
You need to give an honest but constructive review
and overall
You need to be honest and actually review the product!
I am going to need a review at the end of it to pass on to the lovely team at Bourjois so i'm looking for a trustworthy and passionate blogger. If you think you fit the bill leave me a comment saying why you want to review them and i'll post them to you! I'm going to pick my guest blogger by Friday night so you have until 10pm Friday to tell me why you want to be a golden goddess courtesy of Bourjois!
So, what do you guys think of the new cosmetic ranges? I sincerely recommend you try those eyeshadows, they really are unrivalled in the drugstore market for pigmentation. And if you're looking to enhance your bronze tan will you be checking out anything from their summer bronze range? Do let me know, as always it's great to chat products!
Much love, Zozo xxx
All the products in this post were provided for me for consideration for free by Bourjois.