I had to a chance to swing by the Bourjois press offices and see their new collections and learn all about their new reformulated super pigmented eyeshadows (coming in the second post) and their new collections, and I couldn't wait to share them all with you! I trotted down to their lovely press rooms for some Karl Lagerfield diet Coke and a good old natter with some of my favourite beauty bloggers. There were so many products that i've split them into two posts, look out for part two about the new cosmetics very soon!
Beauty Bloggers Europe and the UK over have been waxing lyrical about these new So Laque shades of polish, and I did actually have a little gander at them in my local Superdrug before I even knew about this event, so already had a great idea of what to expect. The deal is this, there are 7 brand new permanant shades in some seriously fierce summer colours. I am loving that the drugstore market is really cottoning on to the need for neons and brights in the cheaper bracket of polish and these shades are all wonderfully unique and just gorgeous. They already dropped by Superdrug on 8th June and will be retailing in Boots from 13th July, and they cost a mere £5.99 each. If it's good enough for Kate Middleton right...?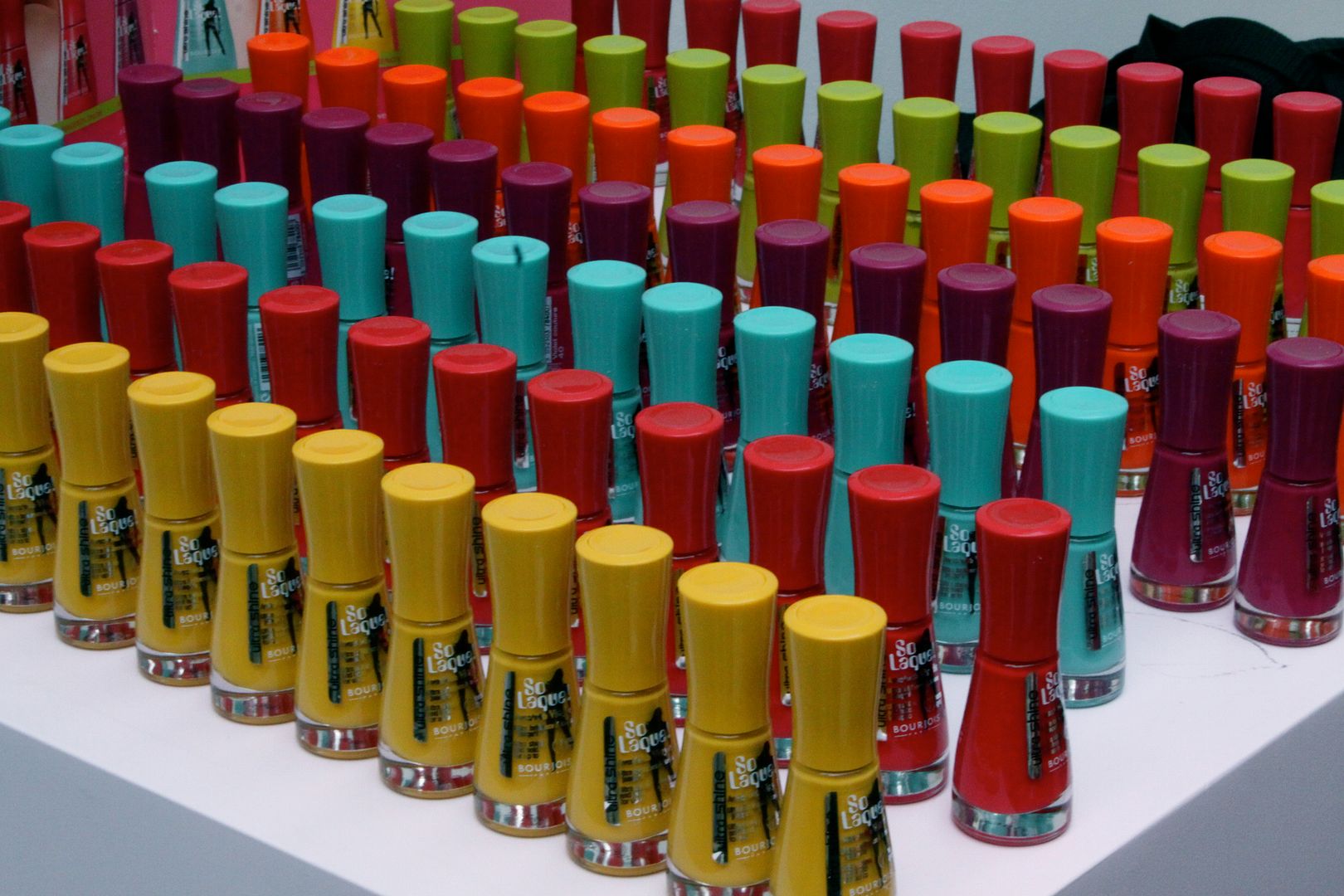 We were treated to the choice of three to take home with us - Milly and I had a serious time choosing - and the shades I picked were Blue Model, Lime Catwalk and Rouge Fashionista. Here's some swatches: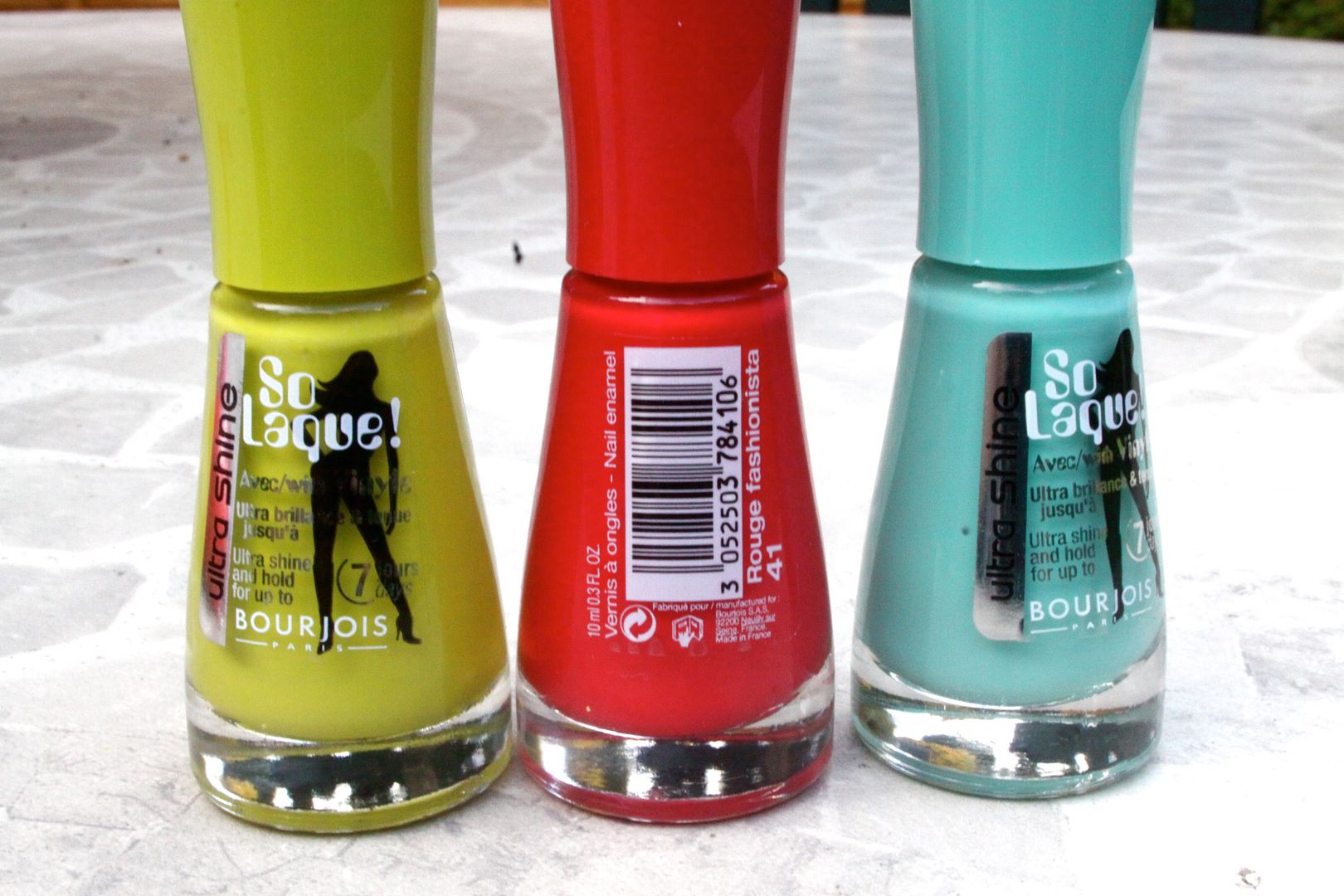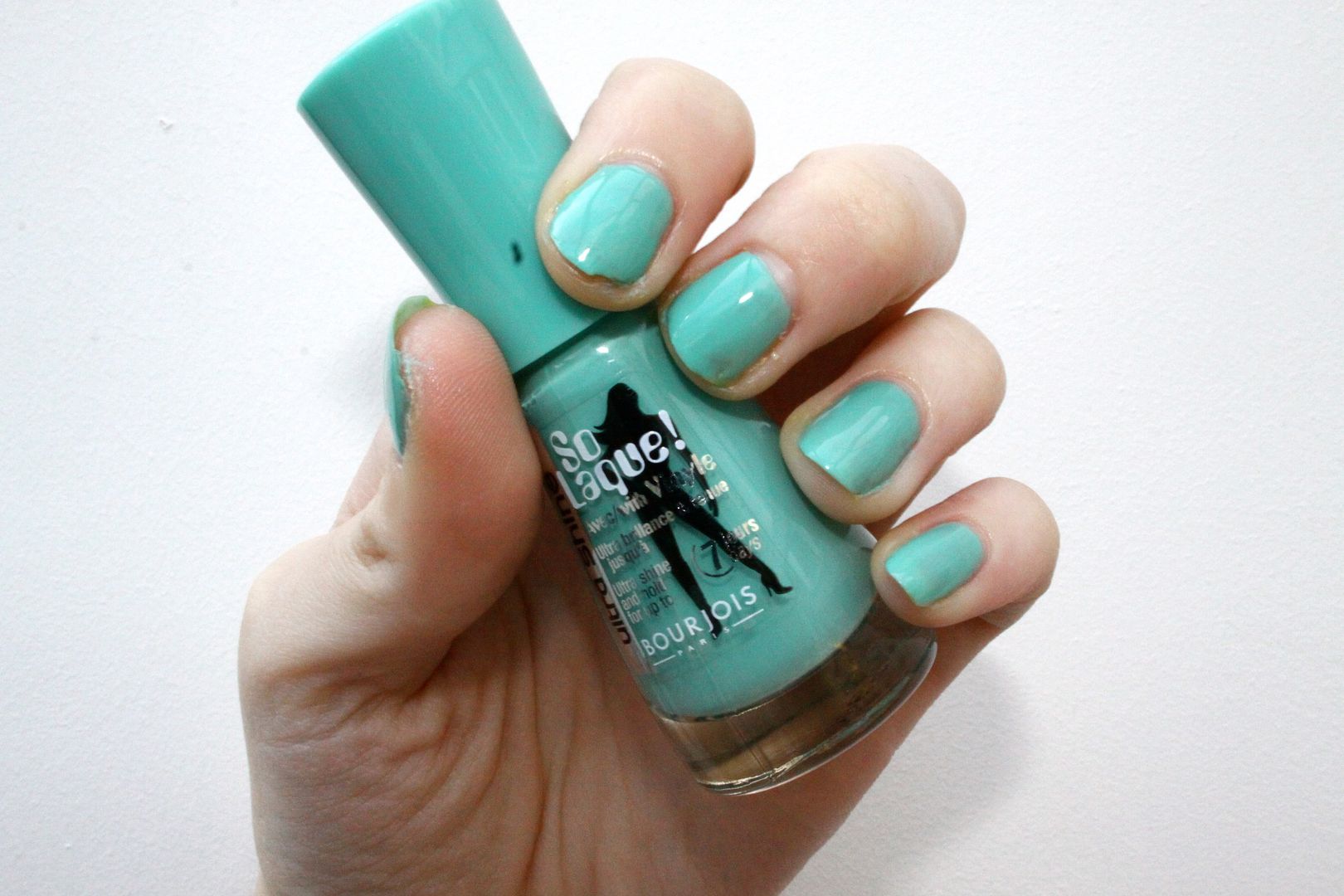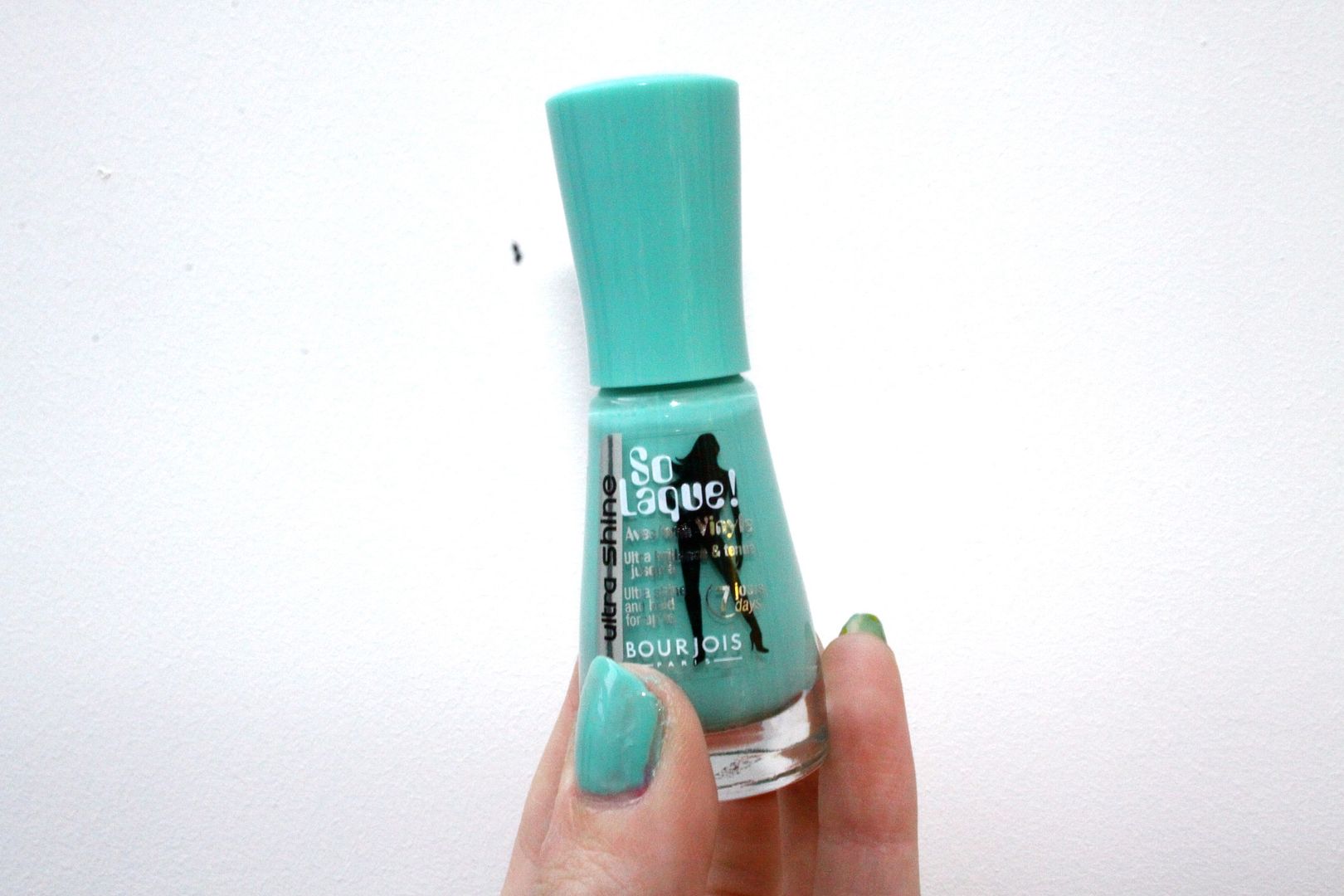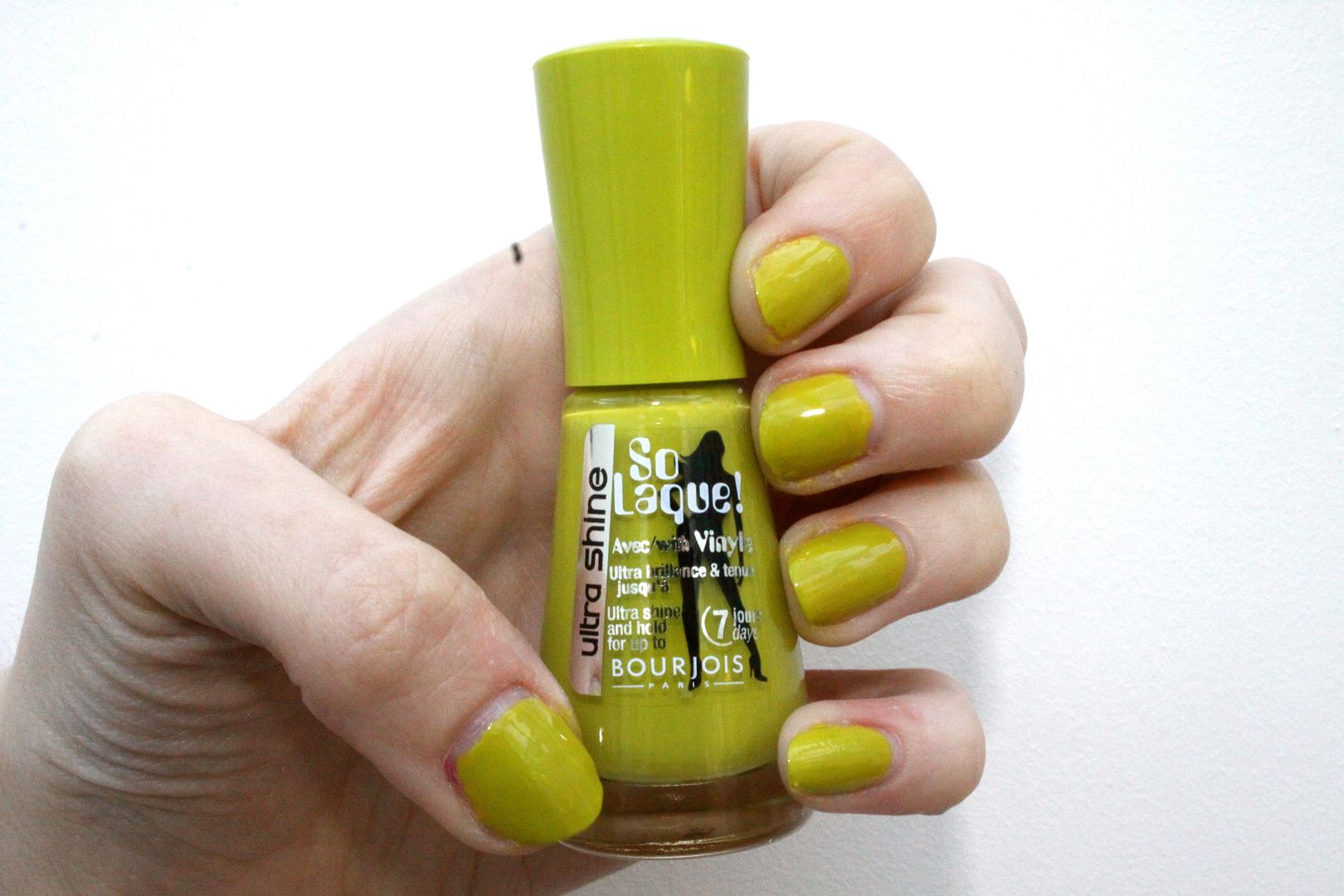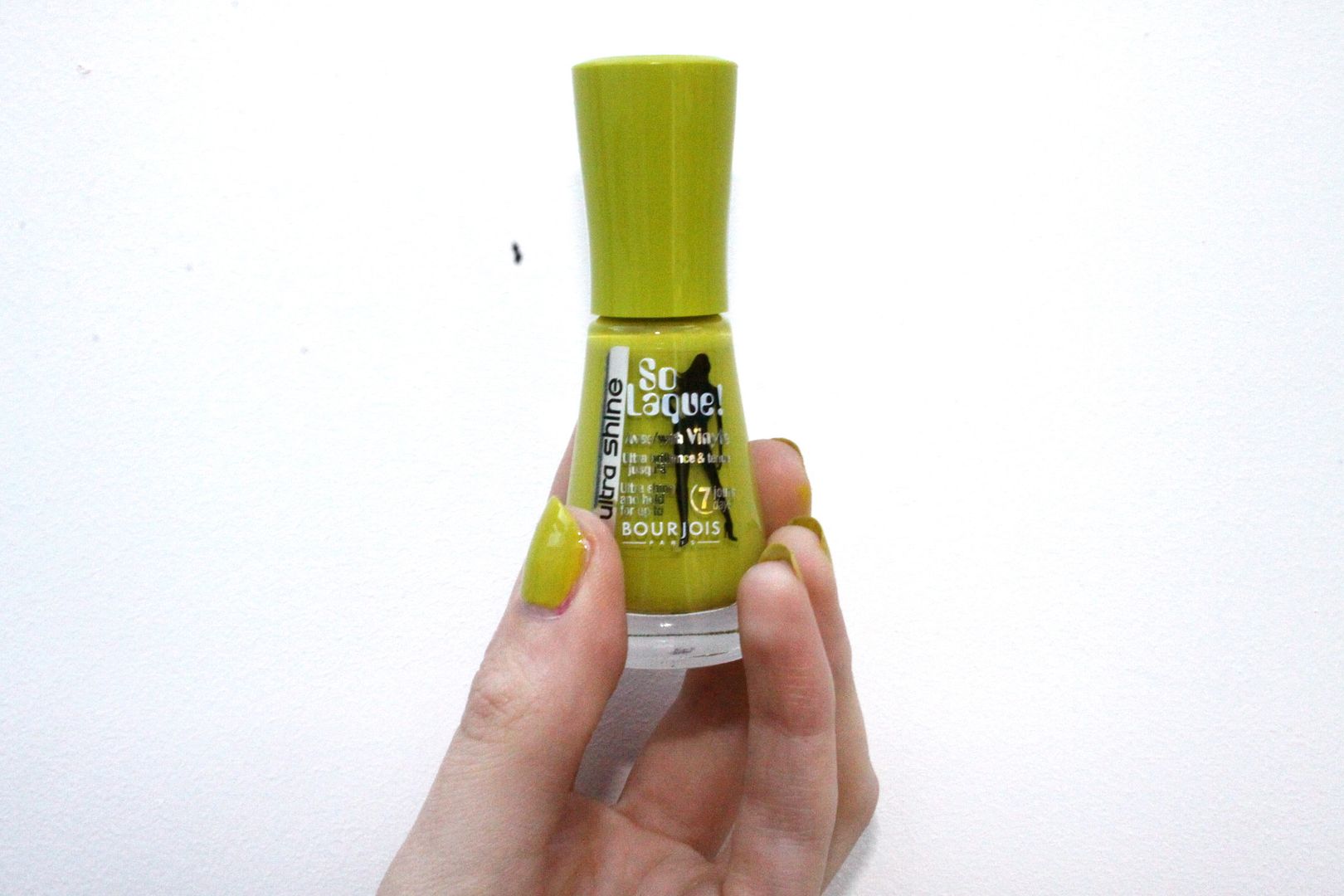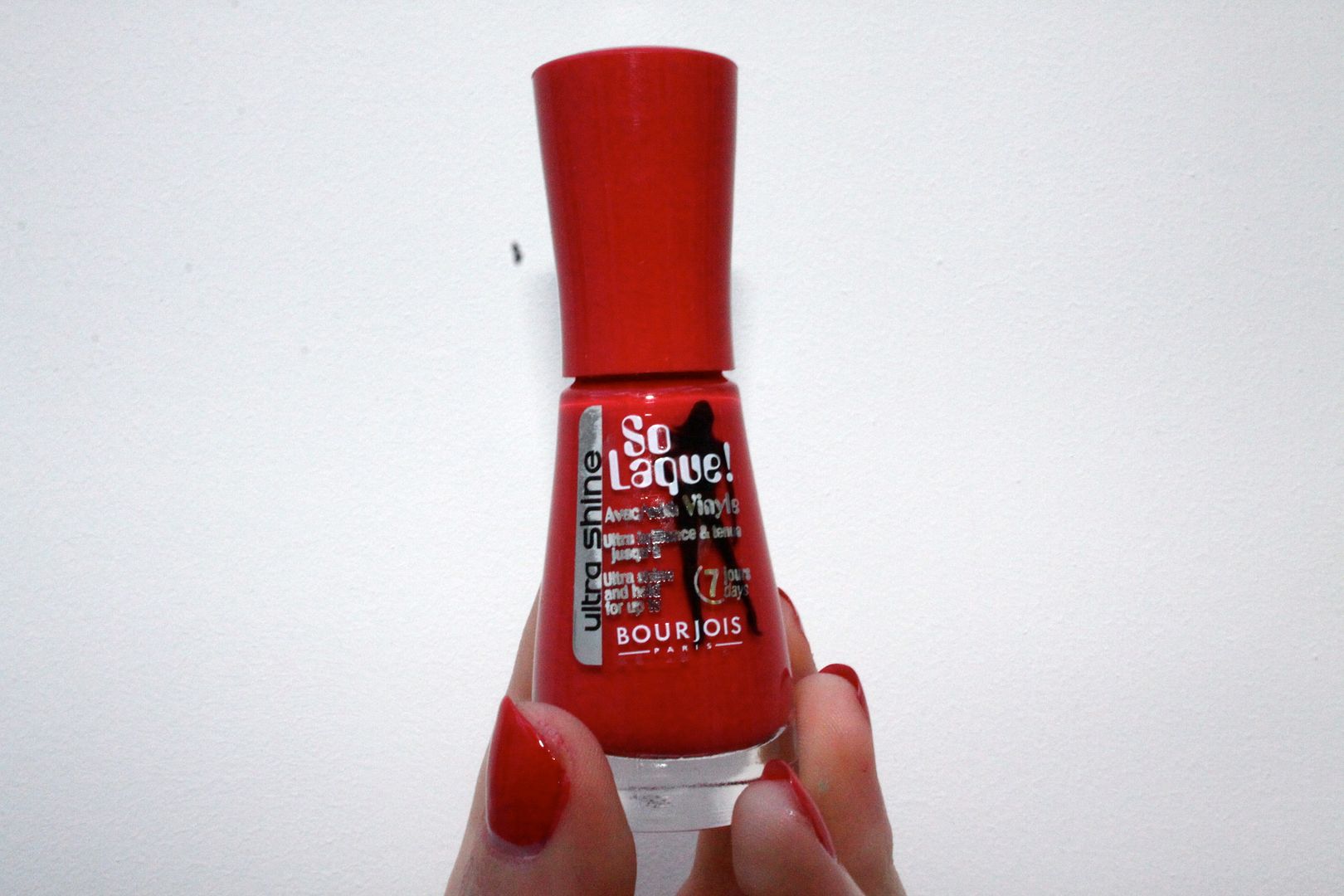 Bleu Model and Lime Catwalk need two coats and apply fairly sheer to begin with but Rouge Fashionista is incredible, it applies so thickly and vibrantly with just one coat!
Aswell as these So Laque polishes there was a completely new polish launch, the 10 day Nail Enamel, which well, lasts up to 10 days. This has an angular brush for easy application and precise touch-ups to 'conceal minor chips' and prolong the colour for up to 3 extra days. These come in 12 shades and again cost £5.99 each.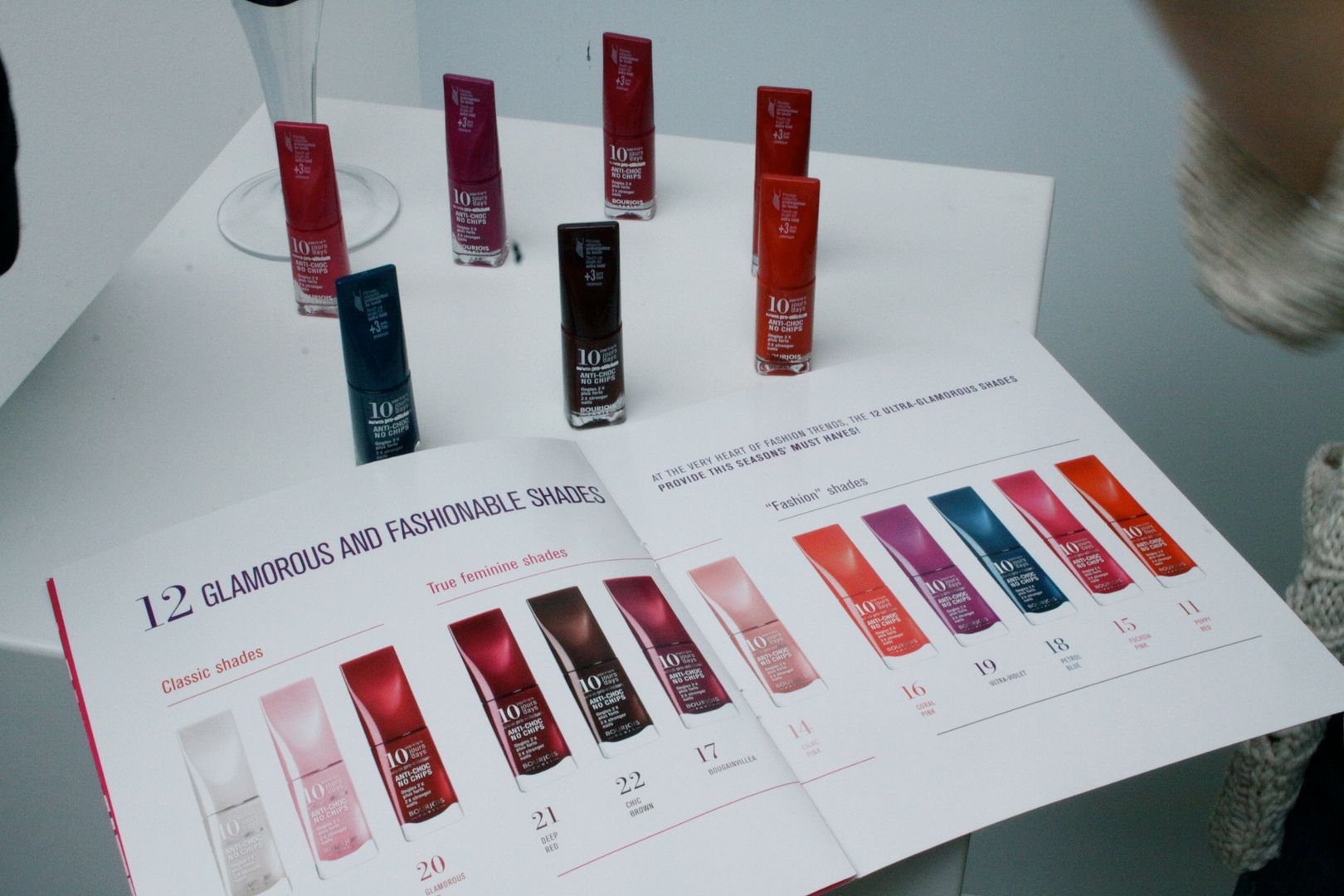 They popped into shops nationwide from 15th June. Again I was given three lovely shades so I picked numbers 15, 16 and 19. Here's some swatches: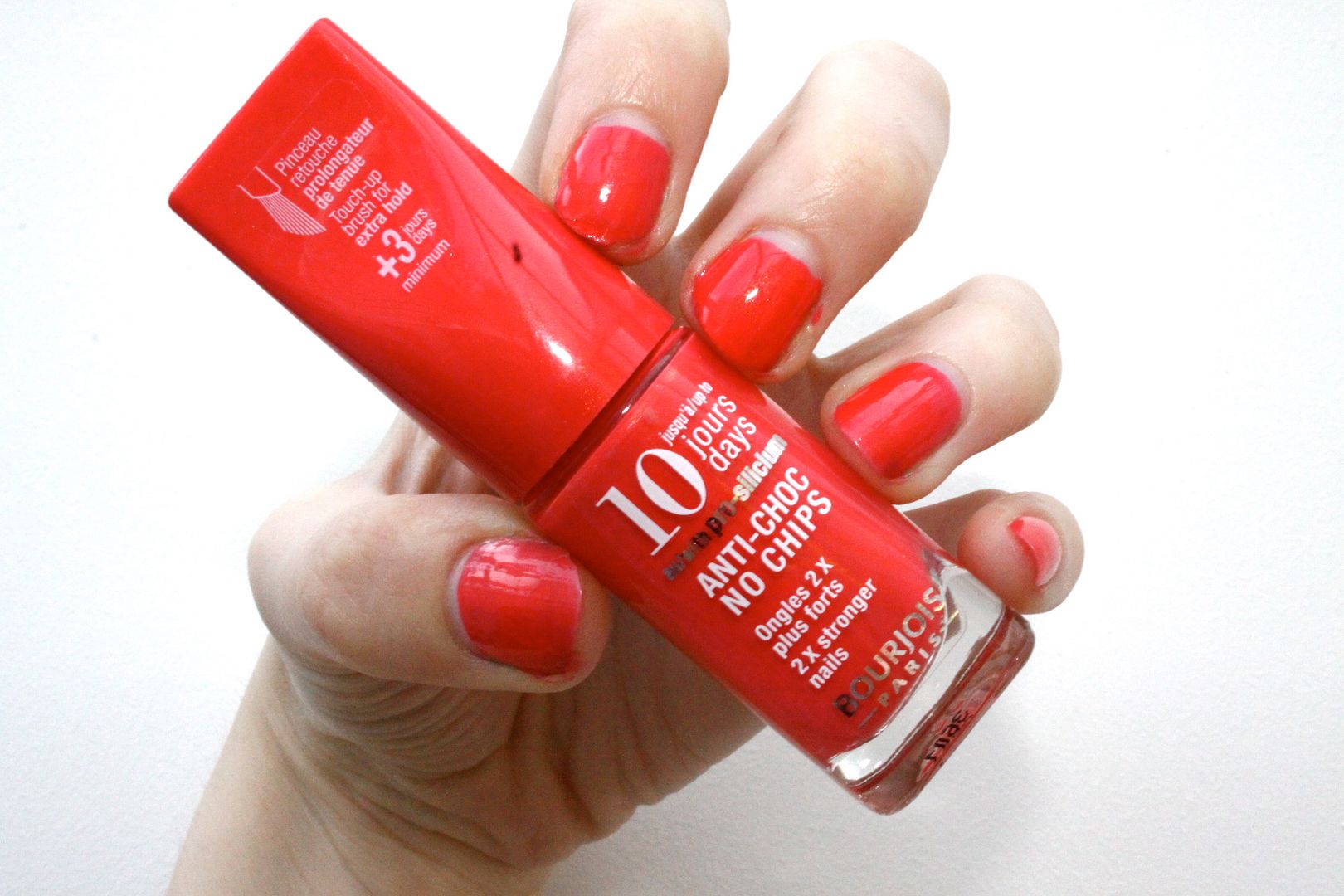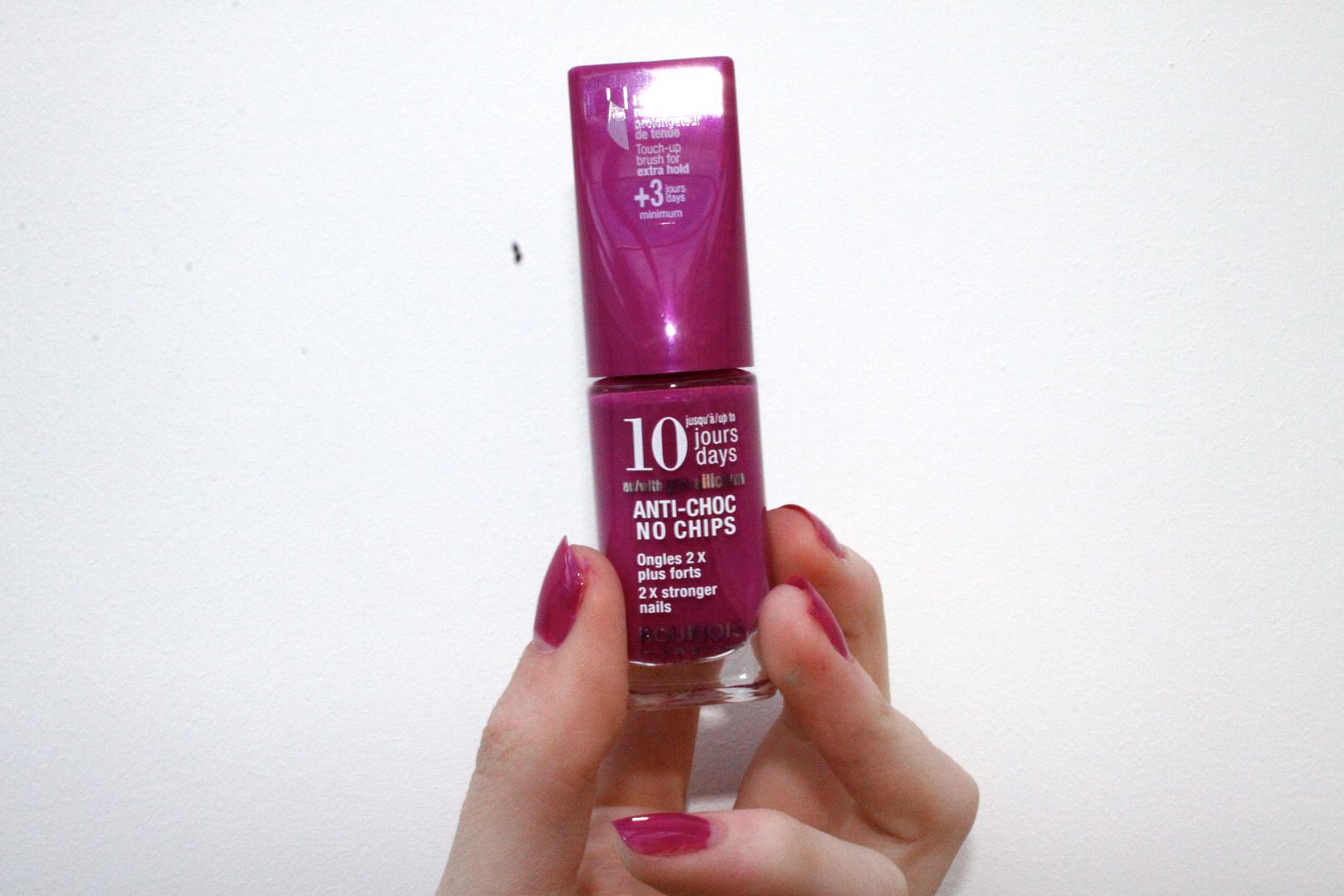 They all apply really well, the angled brush is so handy! I wasn't sure i'd like all the shades on but I love them, really big fan of these polishes. They dried super quickly aswell.
What do you think of the new Bourjois permanant line polishes? Do you fancy any of the So Laque brights or want to rock the 10 day nail - perfect for festivals right! Let me know in the comments, I love to know your thoughts!
Lots of love, Zozo xxx
All the products in this post were provided for me for consideration for free by Bourjois.