Oh man, nothing is as good as new hair feels. Especially when your hair is severely heat and colour damaged, a right frizzball and getting you downright in the dumps! I was really in need of some tlc, I mean seriously, you don't know how much of good timing this was for me, I was about ready to hack it all off. I met up with two of my genuine favourite
Aussie Angels
(well chuffed) - the lovely
Kelly from Hair Advice and All Things Nice
, and
Claire from WaceyStyle
and we headed on down to the awesome Tommy Guns salon in Soho.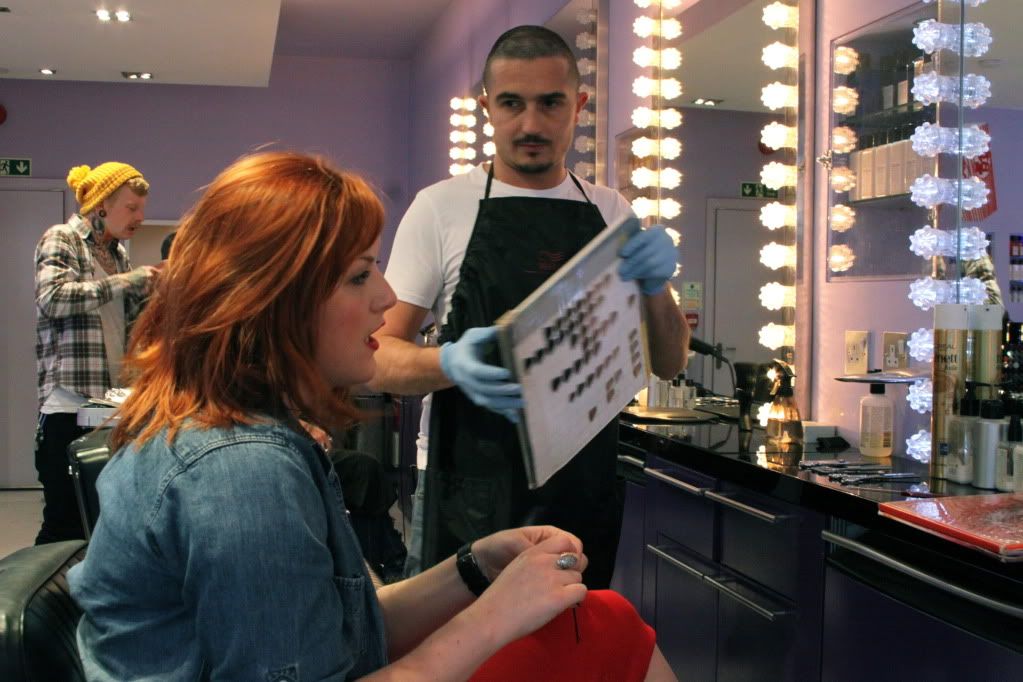 All three of us are from the Colour Mate Aussie Angel tribe so naturally we all opted for some colour. Kelly decided to go a lot lighter with some blonde highlights and Claire went for a brighter red/orange hybrid shade. I on the other hand had other plans, I wanted pinky purple on the top and a reverse black ombre at the bottom. Fortunately my amazing colourist did such a good job and it was exactly what I wanted!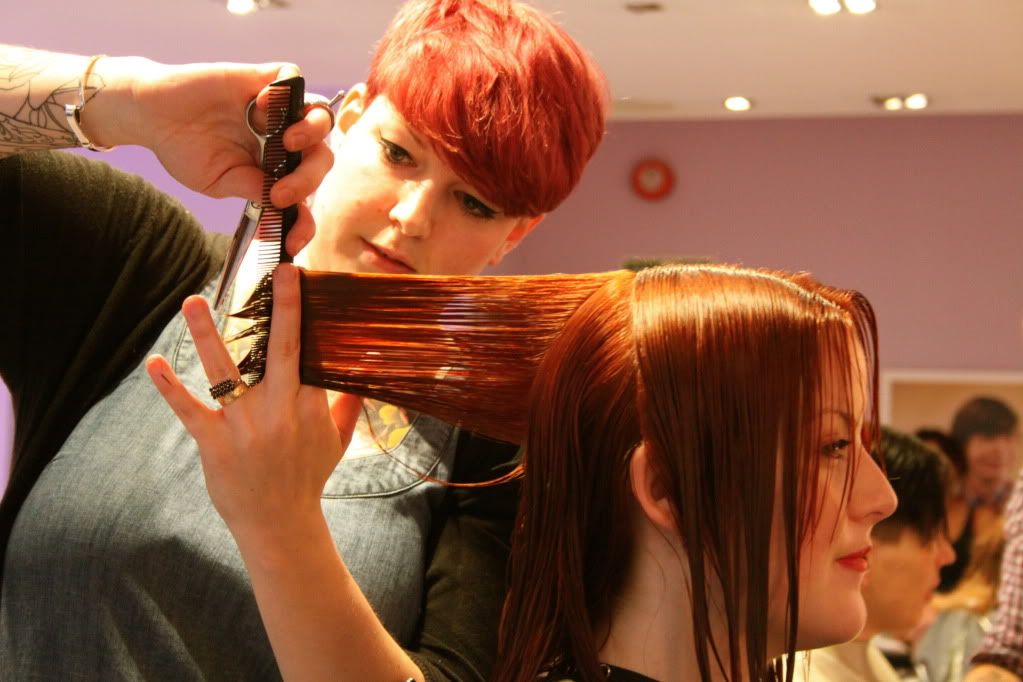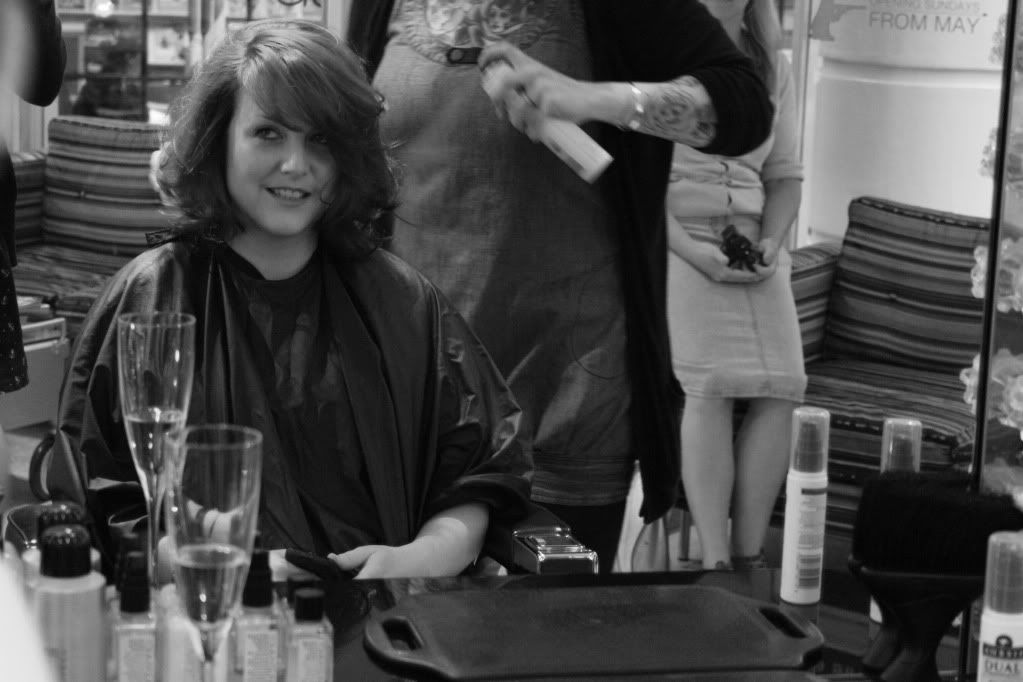 this image courtesy of aussie
We all had a good chance to relax, talk blogging, hair and just general girly stuff! I love both of these girls and Emma from Aussie so it really felt like a girls afternoon in the salon rather than an event. I've always maintained that i've loved that about Aussie, the relaxed 'friend' feel it has to all their events. I felt like we'd just rang each other up and organised a lovely afternoon - which was just such a great treat in itsself really.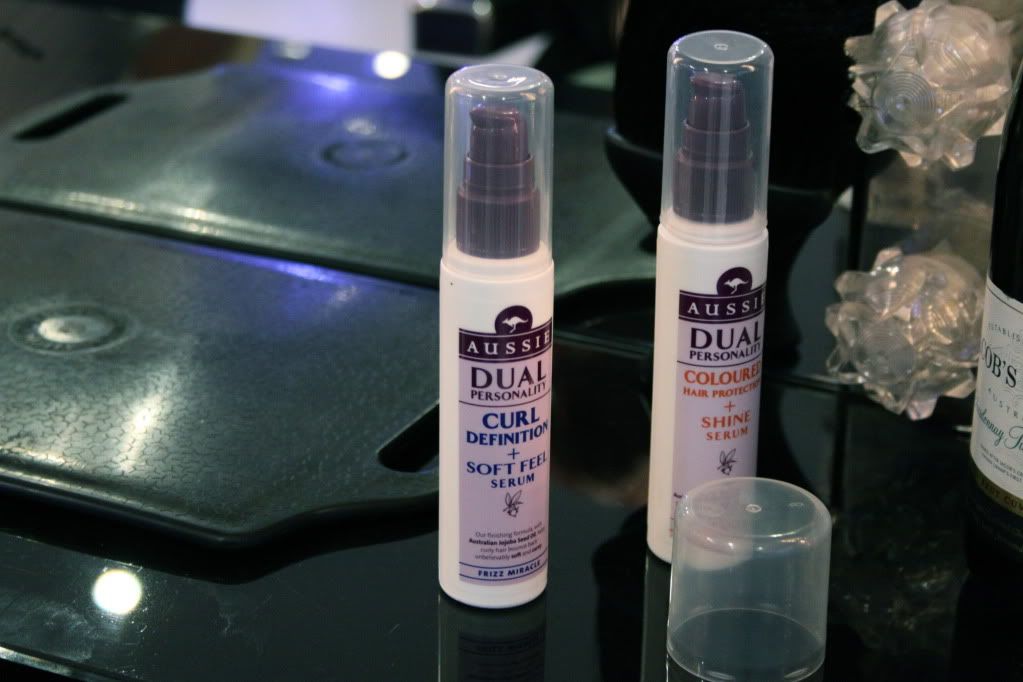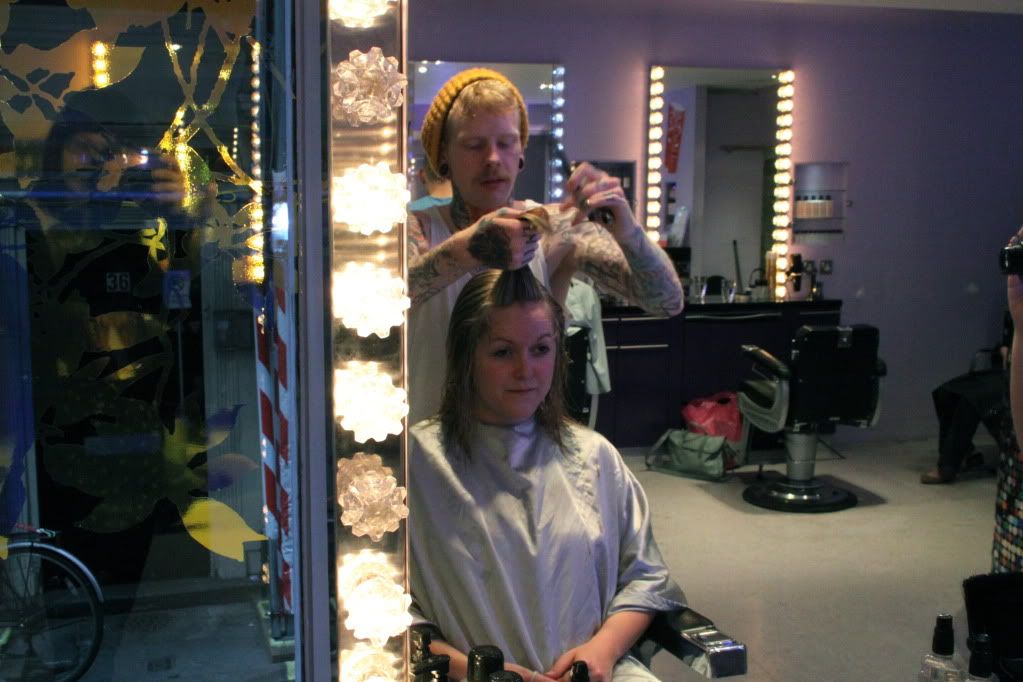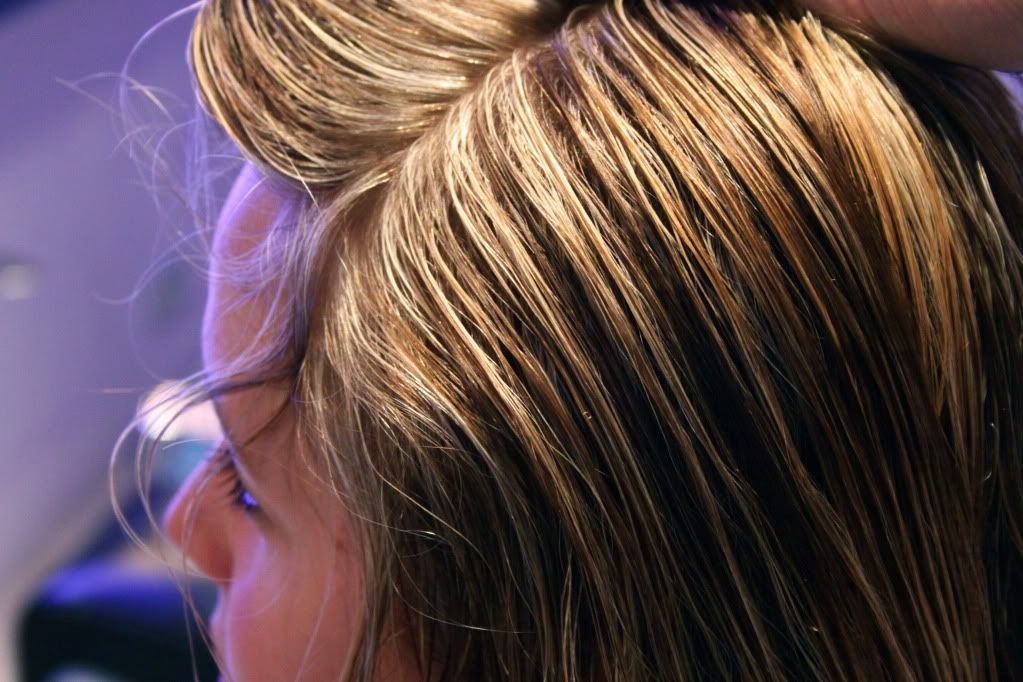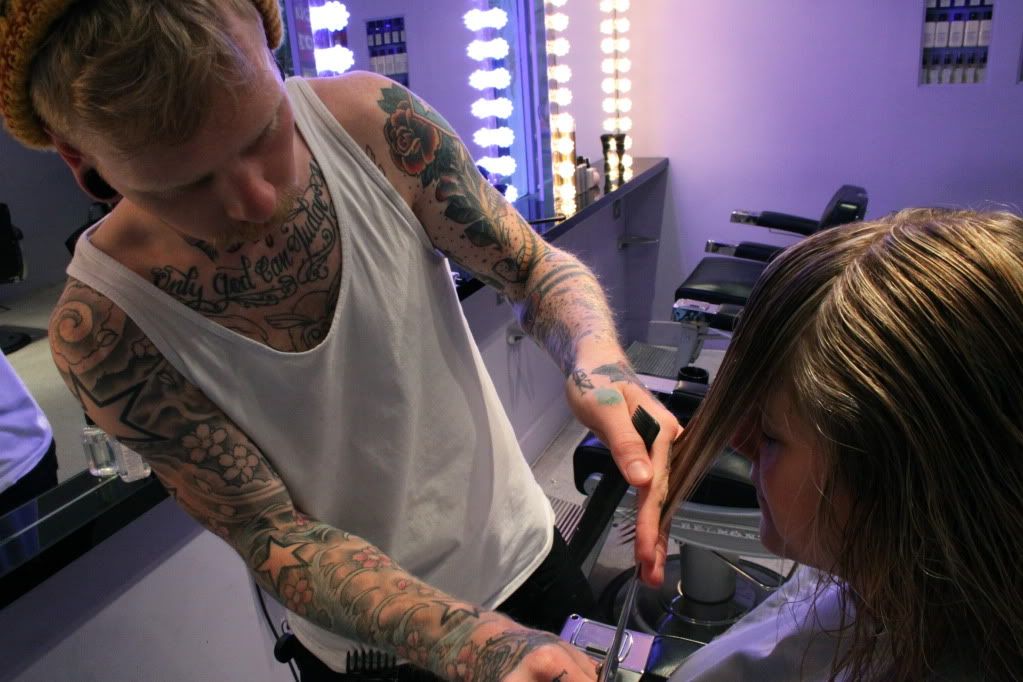 this image courtesy of aussie
Turned out we were in the salon for 4 hours! The time whizzed by. I had a lot of the dead ends and frazzled fringe cut off and felt considerably lighter bouncing down the street back to the tube at the end. My hair had a much needed makeover and it just felt incredible afterwards. The colour is better than I could have imagined, it worked so well on my hair and in the light is so pigmented! You can see in these photos how glossy the Aussie Serum made my hair!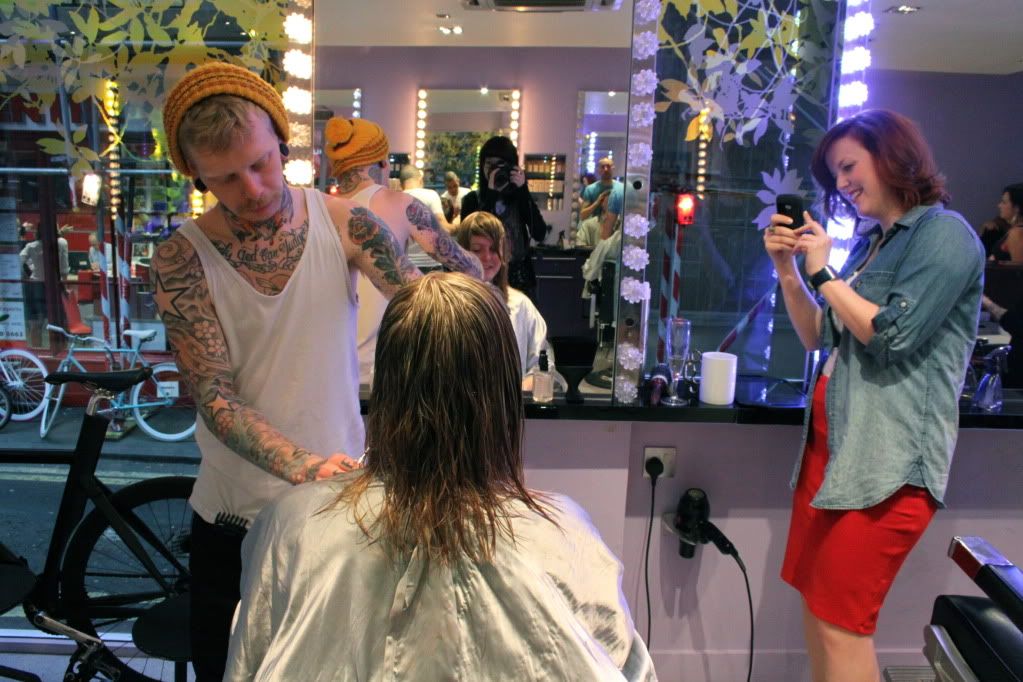 I had an amazing time, I really want to thank Aussie for constantly delivering wonderful afternoons and evenings that the Angels really enjoy. I can't believe how generous they were in letting me run loose with hair dye (never a wise choice!) and i'm so so grateful for them letting me lighten up my hair!
What do you think of my new style? How gorgeous do Kelly and Claire look? Seriously go and check their blogs, they're absolute gems and I love both their blogs respectively. Couldn't have picked a better afternoon, left the salon with a big grin on my face. Oh and i'd really recommend
Tommy Guns
, too.
Love Zozo xxx