It wasn't until I pieced this outfit together that I realised how schoolgirlish it looked. I still really like the way the clothes sit together and it's a fairly individual way of wearing them all. The thing with this skirt is it's so hard to wear nicely without making it look frumpy on my figure. This cardigan is one of my favourites ever and as always i've had to include a bit of bargain H&M! You know me all too well..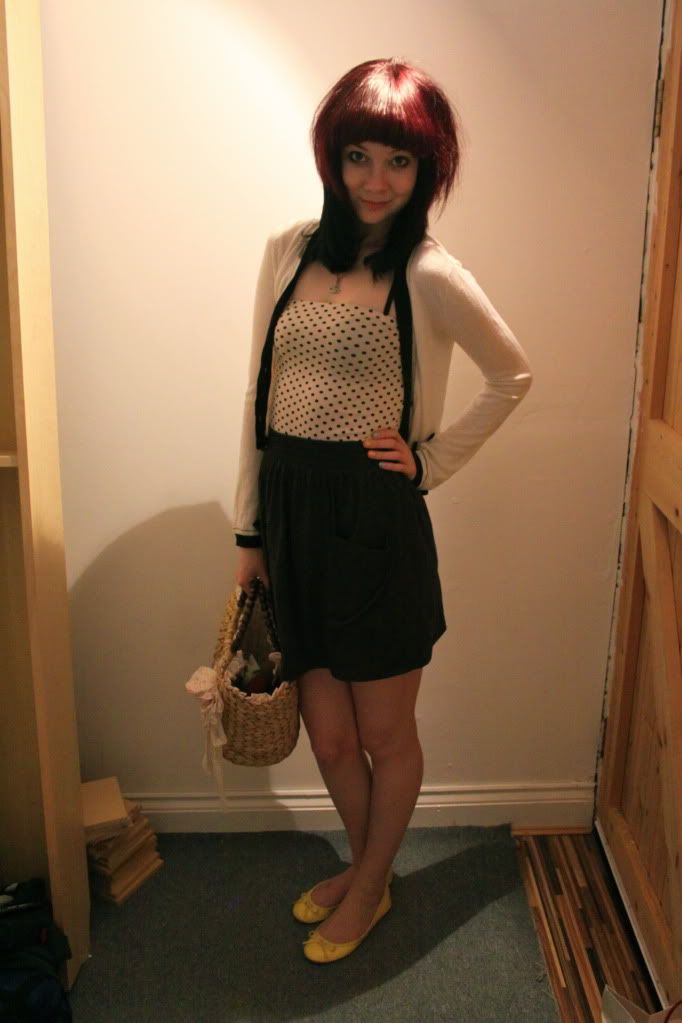 Skirt: American Apparel £25
Cardi: old Gap
Bandeau top: H&M £3.99
Shoes: Next £18
Bag: Primark £8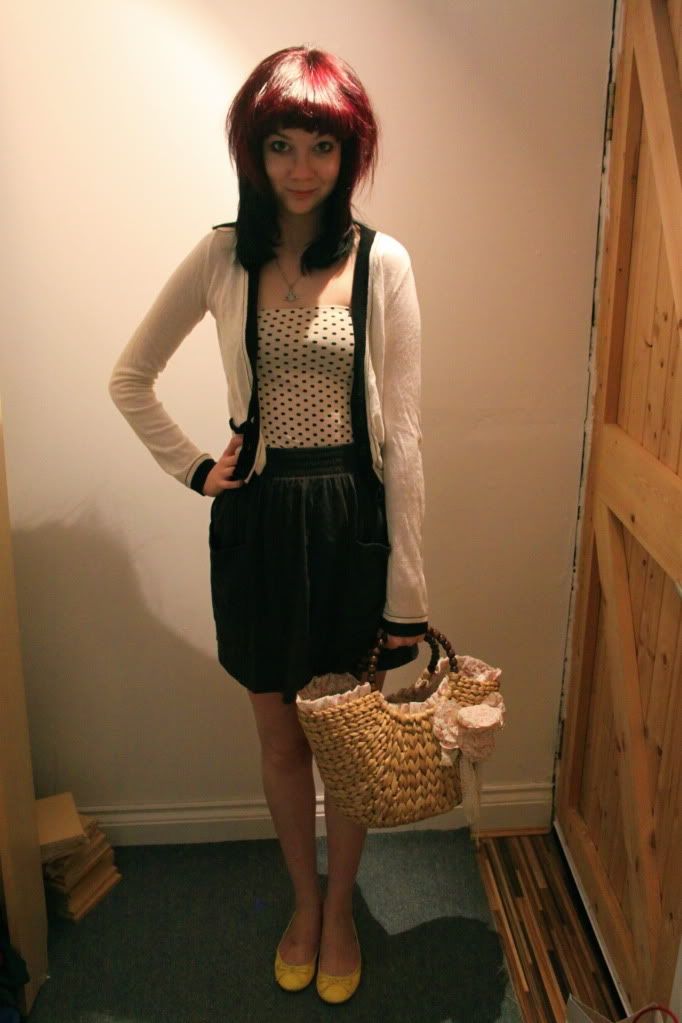 I guess I was going for the Chanel cardi look with a kinda English charm, but somewhere along the line it's gone totally school girl but y'know what? I don't mind. Everything is really soft and comfortable, easy to throw on, and I think it's a sweet daytime look.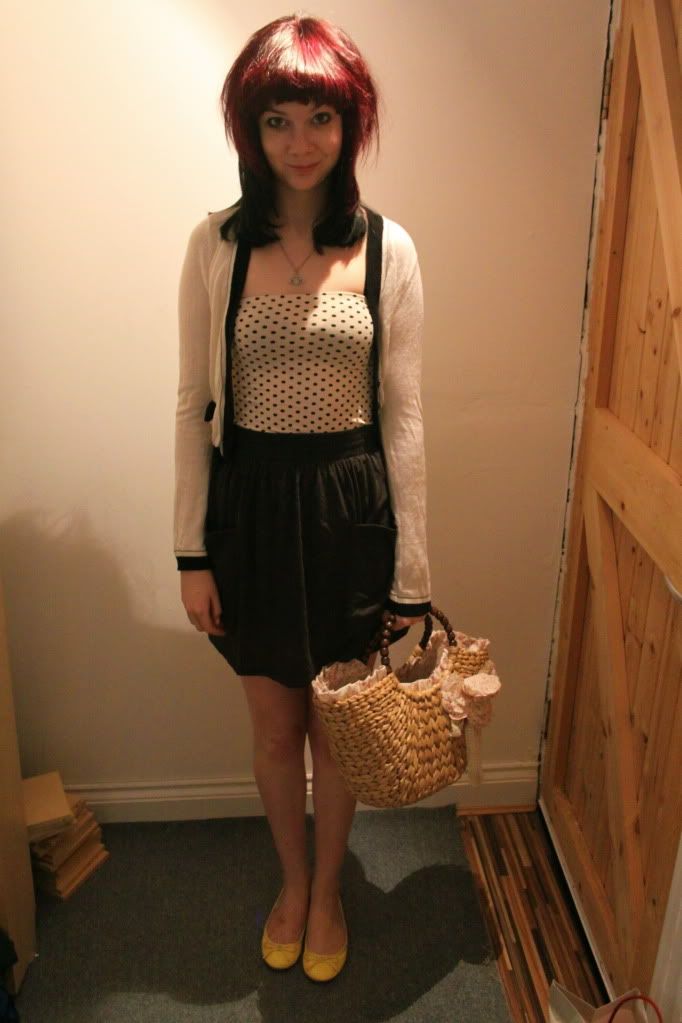 What do you think of me returning to my school days? Do you like this outfit? How would you wear the AA skirt? Do let me know! Happy Sunday all.
Love Zozo xx