Last Tuesday I went to the Pixie Lott for Lipsy new launch afterparty at Chinawhites. I really didn't know what kind of approach to take in what to wear, I knew that around 90% of the crowd would be wearing classic Chelsea dress attire, or the bodycon style dress (I was right, btw) and I wanted to stand out a bit, and I just wanted to mainly feel like myself in my own skin. I knew I had an old Lipsy dress from one of if not the first ever Lipsy collection and I knew it would be perfect.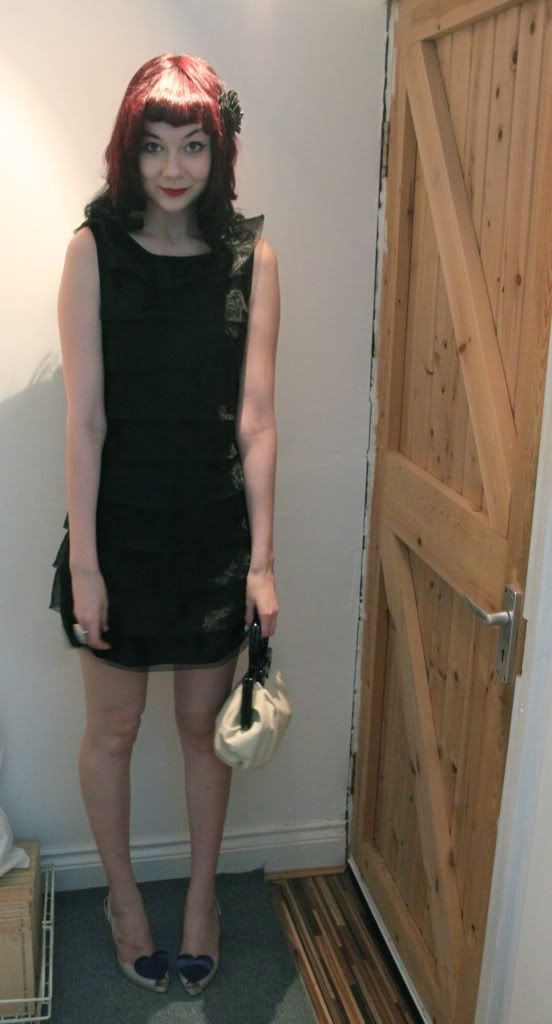 Dress : old school Lipsy (think I paid around £50 for it)
Shoes : Vivienne Westwood for Melissa £98
I really like the overall look, it felt really glam and totally not like my usual party attire at all. I will definitely be embracing this style in the future for posh events (if I ever get to go to anymore haha!) I loved digging out my old Lipsy dress again - I hadn't worn it since I was about 15/16. My mum bought it for me to wear to a friends mum's wedding, and at the time I really didn't like it at all and protested a bit about wearing it. I dug it out again about 3 years later for my Aunts birthday at Butlins - it was a 70s night and I went as Blondie.
l-r, my cousin sophie, my cousins wife anna, my auntie paula, my baby sister, me and my mum (with her eyes closed!!)
So to discover this dress still fits (well only just, it was a struggle getting it over my new hips that have bloomed since I was a teen!) and still suits my style is just an incredible feeling. I love nothing better than revisiting clothes and fall in love with them all over again. I feel very fortunate that apart from a few areas of me 'blossoming' (if you will) my size hasn't really changed much and so I can recycle my old clothes from the nineties all over again. Check the first Lipsy label:
So this is the make up I went for: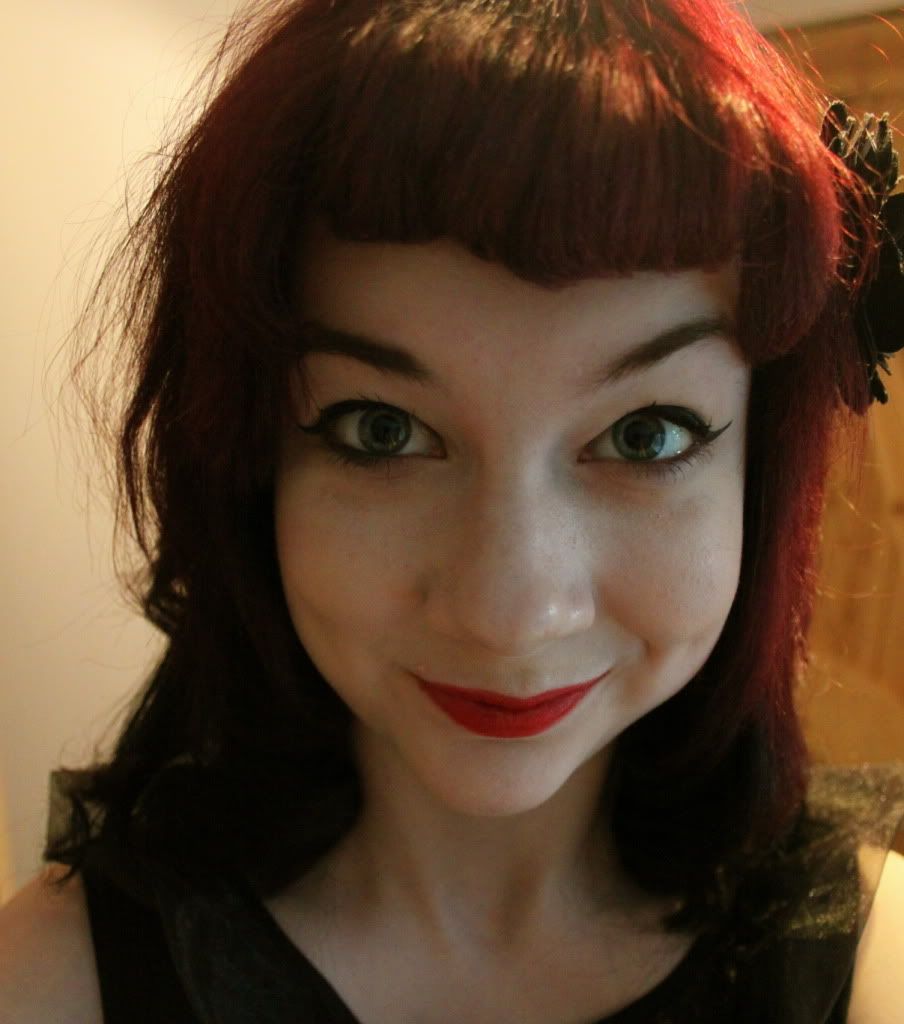 Face:
NARS Sheer Glow in Mont Blanc mixed with
MAC Face and Body in Pure White
NARS Orgasm Illuminator
Topshop Blush in Flush
YSL Touche Eclat
Eyes:
Rimmel London Express Liner eyeliner for the cats eye
Bourjois 16hr Kohl Express on the waterline
Covergirl Lash blast mascara
Lips:
Carmex mint tube
All For Eve lipstick in Eve Red
I was so impressed with the staying power of Eve Red, it really stayed put all night. It was really soft and didn't make my lips feel clammy or like I was even wearing lipstick. I think I prefer the formula to MAC's matte lipsticks. The colour was also so vibrant and I was surprised how well I thought it suited my skin tone.
What do you think of my old school Lipsy dress? Do you like the outfit I pieced together?
Love, Zozo xx